Keep impressive company
WaterStar Businesses aren't just at the forefront of water efficiency, they are industry leaders in their own right, putting you in great company.
HOW TO GET CERTIFIED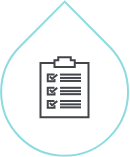 Step 1:

Submit an application

WaterStar Certifications are available to any commercial, industrial and institutional customer within the IRWD service area. Once your application is reviewed, we will contact you within 1-2 weeks and if you qualify, we will arrange for an on-site water efficiency assessment. Click here to get started.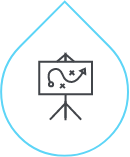 Step 2:

The WaterStar Assessment

An IRWD Water Efficiency Expert will come to your business and conduct a free survey of your water fixtures, equipment, and landscape irrigation systems. Your water use history will be analyzed. Based on these findings, a custom report will be generated with recommendations to improve your business' water efficiency. It will detail upgrades that may be required, costs and the forecasted savings.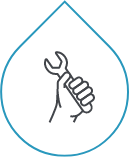 Step 3:

Plan Implementation

IRWD will direct you to rebates and other financial incentives to help mitigate the costs associated with the plan. Once you have implemented the plan IRWD will verify the results. Your organization will then be WaterStar Certified.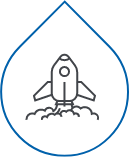 Step 4:

PROMOTION

IRWD will then sing your praises to our 400,000 plus customers. In addition, you will receive a welcome kit including artwork and a certificate to let your customers and employees know that you are a WaterStar Certified business.
SUBMIT YOUR APPLICATION TODAY
If you have any questions or would like to begin the process by speaking with a Water Efficiency Expert, please call or email Allan Pascual at: