Irvine Lake and Santiago Creek Dam Outlet Tower and Spillway Project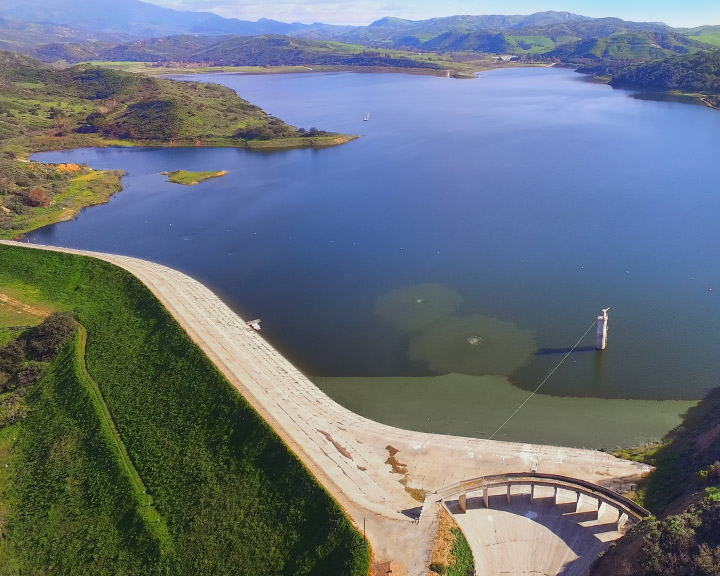 Irvine Ranch Water District is leading a project to replace the outlet tower and spillway at the Santiago Creek Dam that forms Irvine Lake.
The upgrades, planned in partnership with Serrano Water District, follow a Risk-Informed Decision-Making process, known as RIDM, that uses a rigorous, systematic and thorough approach to dam safety that identifies and reduces risks. This process, which IRWD established as a core component of its dam safety program, introduces a heightened level of dam safety beyond the guidelines required by Division of Safety of Dams. The improvements are being designed to the state's dam safety standards along with the heightened RIDM guidelines.
The Santiago Creek Dam, outlet tower and spillway were built in 1932 to create Irvine Lake as a source of water for local agricultural and municipal use.
Today, Irvine Lake remains an important source of water for irrigation and agriculture. It is also a source of water to IRWD's Baker Water Treatment Plant and Serrano Water District's Walter Howler Filtration Plant, which provide drinking water to more than 85,000 homes in surrounding communities.
Project details
Santiago Creek Dam is jointly owned by Irvine Ranch Water District and Serrano Water District. Dams in California are regulated by the state through the DSOD. In 2017, the DSOD requested a comprehensive assessment of the spillway, which concluded that while the spillway structure remains useable, it is nearing the end of is useful life. The assessment came while the districts were designing a new outlet structure, so the districts consolidated both the spillway improvements and the outlet tower improvements to do both simultaneously.
The project includes: (1) replacing the existing outlet tower to improve the regulation of flow and bolster the seismic performance of the structure, and (2) improving the spillway. Both facilities will be designed to the state's current seismic standards and will provide increased reliability for years to come.
Irvine Ranch Water District is committed to providing its customers and the community with excellent service, along with peace of mind. The District's state-of-the-art Dam Safety Program and safety-first approach to operations help to promote the well-being and security of the communities we serve.
Click here for a printable information sheet about the project.
Projected timeline
The project is undergoing extensive engineering design and environmental review processes. Construction is expected to begin in 2025, with anticipated completion in 2027.
For more information, contact IRWD at Info@IRWD.com or 949-453-5500. Watch the video below to learn more about IRWD's Dam Safety Program.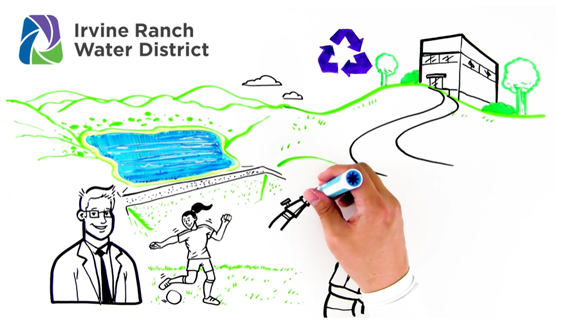 Full video with subtitles: English 中文字幕 한국어 자막