Water Banking
The Strand Ranch Integrated Water Banking Project
Ensuring a reliable water supply for our customers is a key focus of IRWD. To accomplish this, the District has created one of the most diverse water supply portfolios in Southern California with investments in groundwater wells, treated groundwater systems, imported water, local runoff capture in Irvine Lake, and in one of the most extensive water recycling systems in the nation. IRWD's imported water supplies, which are transported from the San Francisco Bay Delta Estuary and the Colorado River, have come under additional environmental and other restrictions that have impaired their reliability.
Water Banking provides an important tool to augment imported water reliability and safeguard IRWD customers from imported water shortages. This is accomplished by capturing low cost water for underground storage during wet periods and recovering this water for later use and importation into the IRWD service area during dry periods or emergencies. The goal of IRWD's water banking program is to provide enough water to meet approximately 15 percent of IRWD customers' needs during critically dry years. The water bank is an important part of IRWD's commitment to provide the water our customers need during critical shortage conditions while maintaining reasonable rates.

Background and Project Description
Water banking is an important water management tool and opportunities for groundwater banking programs in Southern California are limited. In contrast, Kern County's extensive groundwater basins provide ample opportunities for water storage partnerships.

IRWD has entered into a 30-year water banking partnership with the Rosedale-Rio Bravo Water Storage District in Kern County. Unlike other existing Kern County water banking arrangements, IRWD's partnership with Rosedale provides long-term equity ownership of water banking capacity rather than the typical contract or lease arrangements employed by other agencies.

IRWD has purchased high quality groundwater recharge land that overlies the Kern County regional groundwater basin and is part of the Rosedale Rio Bravo Water Storage District.
IRWD partnered with Rosedale and constructed 502 acres of groundwater recharge ponds on this property to allow available surface water to be percolated into the groundwater basin for later use.
As part of the agreement with Rosedale, IRWD can store up to 50,000 acre-feet in the water bank and may recover up to approximately 17,500 acre-feet in any single year. IRWD has priority rights to use the recharge ponds when Rosedale is not recharging Kern River floodwaters and has first priority rights to the use of the recovery facilities. Rosedale has second priority use of the facilities. However, the water that Rosedale stores on its own behalf does not count against the 50,000 of storage dedicated to IRWD. IRWD has contracted with Rosedale to manage the water bank on its behalf.

IRWD has negotiated terms and obtained Board approval for a coordinated operating and exchange agreement with both the Metropolitan Water District of Southern California and the Municipal Water District of Orange County. This agreement will facilitate the recovery and delivery of water from the water bank in Kern County into IRWD's service area in Orange County.
Water Supply Opportunities
IRWD is pursuing various additional sources of water supply for the water bank. Pursuant to IRWD's contract with Rosedale, Rosedale will divert a portion of its entitlement to floodwater flows in the Kern River to the District-owned storage ponds for recovery in dry years. IRWD is entitled to 20 percent of all Kern River floodwaters recharged with the district's recharge ponds. In addition, IRWD has entered into pilot program agreements that provide for the storage of water on behalf of both the Central Coast Water Authority and the Buena Vista Water Storage District in return for 50 percent of the water stored being left behind in the Water Bank for the District's use.

IRWD has also procured an additional supply of water for banking purposes through the acquisition of the Jackson Ranch in the Dudley Ridge Water District located in Kings County. During wet years, water surplus to the Jackson Ranch farming operations will be banked in the Strand Ranch Project for future use in IRWD. Half of the banked water will be reserved for return and use in the Dudley Ridge Water District to benefit agricultural operations. This unique water supply arrangement sustains the agricultural operations on the Jackson Ranch property and benefits the surrounding community while providing IRWD the ability to store wet-year supplies. This "win-win" situation is a creative and sustainable approach to water transfers between agricultural and urban interests, and further bolsters IRWD's water supply reliability.
Proposition 1, also known as the Water Quality, Supply and Infrastructure Improvement Act of 2014, dedicated $2.7 billion for investments in new water storage projects in California through the Water Storage Investment Program. In August 2017, IRWD and Rosedale jointly submitted an application to the California Water Commission for the Kern Fan Groundwater Storage Project. The proposed project will develop a regional water bank to store and capture unallocated Article 21 water from the State Water Project during periods when surface water is abundant. The stored water would be extracted when needed to provide ecosystem, emergency supply and water supply benefits.
Water Storage Investment Program
On July 24, 2018, the California Water Commission voted to conditionally award the Kern Fan Project $67.5 million. IRWD and Rosedale are now working to complete additional requirements outlined in the program regulations in order to execute a final funding agreement and receive funds.
Federal Water Infrastructure Improvements for the Nation (WIIN) Act
On October 21, 2019, IRWD and Rosedale submitted a draft feasibility report to the United States Bureau of Reclamation (Reclamation) for review.
After reviewing the project proposal documents, Reclamation sent a letter on February 24, 2020, to IRWD and Rosedale requesting additional information.
In response to the Bureau's request for additional information, IRWD and Rosedale submitted an updated feasibility report and appendices along with an additional information package on April 13, 2020. The additional information package includes responses to Reclamation's comments along with supporting attachments.
In June, IRWD and Rosedale participated in a Design, Estimating and Construction (DEC) Review of the Project with Reclamation. The DEC Review included a virtual tour of the Project and an in-depth evaluation of risks and costs associated with the Project. On June 12, 2020, IRWD and Rosedale participated in a briefing on the findings of Reclamation's DEC Review of the Kern Fan Project. In response to Reclamation's findings, IRWD and Rosedale submitted the following Addendums and Exhibits to Reclamation on July 1, 2020.
Kern Fan Groundwater Storage Project Presentations:
View the Response to DEC Review Findings
In July, Reclamation released its final Design, Estimating, and Construction Review Report of the Kern Fan Groundwater Storage Project. The DEC Review Report and supplemental information submitted by IRWD and Rosedale serve as the basis for the Joint Resolution Memorandum, which concludes the DEC Review process.
Kern Fan Groundwater Storage Project Presentations: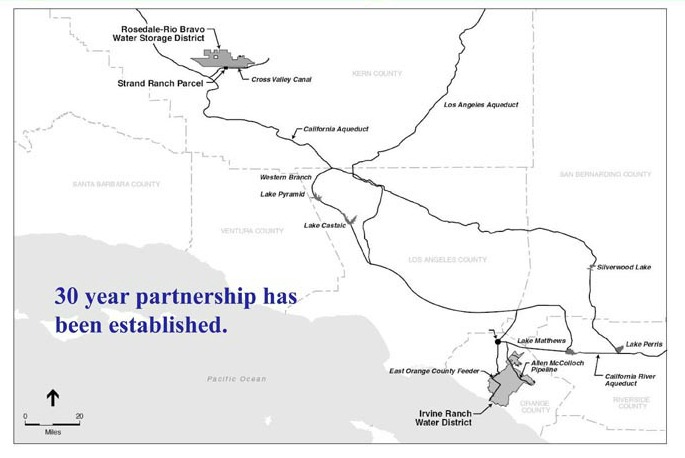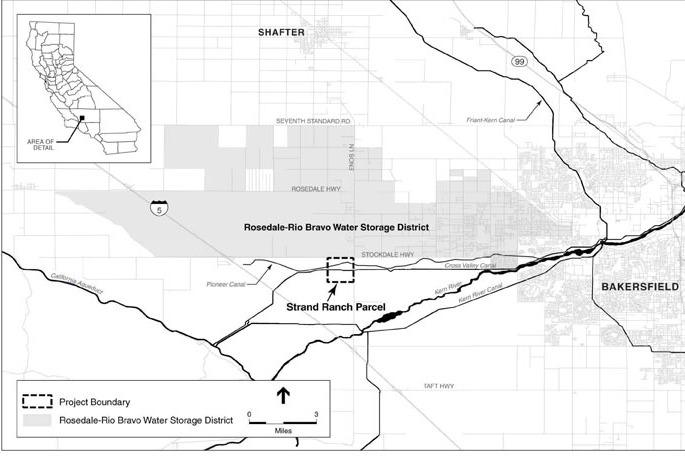 Rightscape
Right plan.
Right plants.
For plant ideas, designs & drought tolerant landscape information
More Info