For Commercial Customers
IRWD commercial customers can save water and money.
Whether it's a business, restaurant, HOA or public agency, IRWD can help with incentives and recommendations. Browse the helpful links below to see what's right for you and your commercial goals.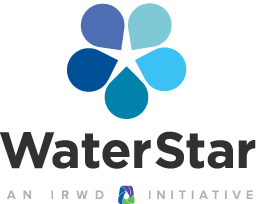 Get WaterStar certified
The WaterStar program helps your business, hotel or restaurant save money by reducing its water consumption. Then, as a Certified WaterStar business, you will get exposure with over 400,000 of our customers. And who doesn't love a little recognition, right? Learn more about the program at IRWD.com/waterstar.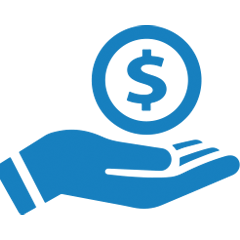 Credits, rebates and incentives
$$ Water Savings Incentive Program: Your special water-efficient projects or upgrades for your business may qualify for the Commercial and Industrial Water Use Efficiency Incentive Program. Incentives can be as much as $15 for every 1,000 gallons of water saved in a year! For details, go to socalwatersmart.com or contact the Water Efficiency Department.
$$ Evaporation credits: Cooling towers that are metered with make-up meters and blow-down meters are eligible for evaporation credits. Please submit one year of completed meter log sheets for both meters. For details, contact the Water Efficiency Department.
$$ Rebates: Your business may qualify for a rebate on many items ranging from high efficiency toilets, turf removal, irrigation controllers, ice machines and more! Commercial customers must apply for a rebate before making the purchase.
$$ Recycled water in cooling towers can help you save water and money. To convert your cooling tower to recycled water use, call IRWD's Recycled Water Department at 949-453-5300.
$$ The public agency Turf Replacement and Project Assistant Program provides an incentive and project assistance to encourage public agencies to remove non-essential turf on public property. Agencies are encouraged to be leaders in water conservation and sustainability by creating projects that demonstrate efficient water use in their communities.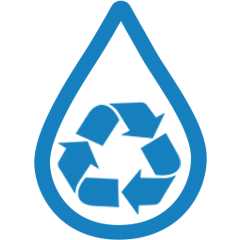 Site evaluation and water efficiency recommendations
Free water use evaluations: Property managers experiencing water usage in the Inefficient or Wasteful tiers are eligible for a free evaluation of your company's base index (water allocation). For details, contact the Water Efficiency Department. See overview of commercial, industrial, public authority, non-residential mixed usage rates
Estimate your rebate: Use the form at socalwatersmart.com to verify eligibility and identify the current rebate amounts.
Find those leaks: You may also have leaks or other unintended water use such as over irrigation or an increase in production. For details, contact the Water Efficiency Department.
EPA WaterSense at work: check out water efficiency best management practices for commercial and institutional facilities. Designed to help you understand and better manage your water use, help you establish an effective water management program and identify projects and practices that can reduce facility water use. Read more
Important budget note: Water budgets for potable water accounts are based on 60% warm season turf and 40% drought tolerant landscape irrigated with a water-efficient system, such as drip. If you maintain your current watering schedule for grass, you will most likely go over your allocation and result in a high water bill. View the latest Prop 218 notices