Resident Tours
CORONAVIRUS RESOURCES: IRWD buildings are closed, but we'll help you through this. Click here for links, hours, financial help, and news.

Resident Tours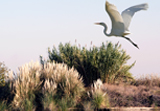 Spring 2020 Resident Tours Postponed
IRWD has postponed its spring 2020 Resident Tours, which had been scheduled for April 24, April 25 and May 2.
They will be rescheduled.
Please watch this space for updates.
Rightscape
Right plan.
Right plants.
For plant ideas, designs & drought tolerant landscape information
More Info