Resident Tours
Resident Tours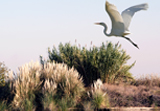 Spring 2020 dates TBA
9 a.m. to 2 p.m.
Have you ever wondered how the water from your tap gets there? Or what makes that water safe to drink? IRWD hosts tours each year for those who live or work within IRWD boundaries. Tours are hosted by an IRWD board member and are designed to give residents an opportunity to learn more about IRWD, encourage an open dialogue, and to answer questions regarding the District. IRWD Tours offer customers a chance to view our facilities from behind the scenes to learn how our water systems work, meet and greet your IRWD Board Representative, understand your water supply, and become a more efficient water user.
Resident tours are not open to those who have participated in an IRWD resident tour in the last three years.
Please limit the number of people in your party to five, larger groups must sign up for a private speaker/tour.
For the online registration, be sure to list attendees' first and last names and list the address that appears on your billing statement for verification. The main contact should be listed in the first section of the form; if there are any additional guests in the group, please list the names in the guest section. If there are no guests, please leave guest section blank. Please fill out form completely.
A staff member will email to confirm the reservation.
All participants must be 16 years of age or older.
Rightscape
Right plan.
Right plants.
For plant ideas, designs & drought tolerant landscape information
More Info
Latest Events
Be a GSI – Garden Scene Investigator
Jan 25, 2020
10:00AM
-
11:30AM
IRWD Multi-Purpose Room15600 Sand Canyon Ave.Irvine, CA Learn how to use your powers of observation along with trusted Internet resources to help sol.
Turf Be Gone
Feb 12, 2020
06:00PM
-
08:30PM
IRWD Multi-Purpose Room15600 Sand Canyon Ave.Irvine, CA Learn the steps to remove your lawn and replace it with a water-efficient gard.