Published: Jan 06, 2022 | 17:11 PM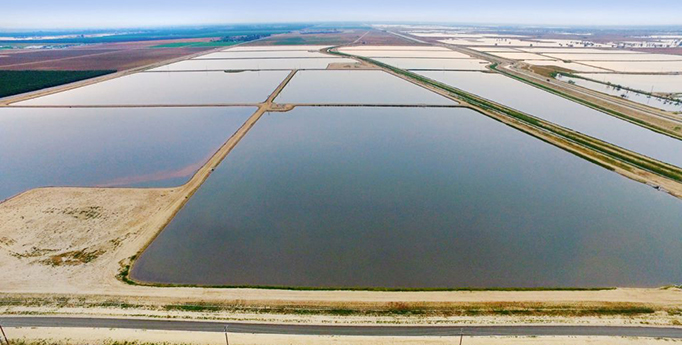 Protecting IRWD's Emergency Water Supplies
Irvine Ranch Water District (IRWD) and Rosedale Rio Bravo Water Storage District (Rosedale) own and operate water storage and water banking facilities in Kern County. IRWD's water banking facilities capture water during wet times that would otherwise be lost and store the water for use during drought and other water shortages. The facilities provide an emergency water supply for IRWD.
Due to the historic use of soil fumigants containing 1,2,3-trichloropropane, or TCP, soil and groundwater in Kern County have been contaminated with the human-made chemical. Over time the TCP has migrated and contaminated some of IRWD's and Rosedale's water banking facilities. While IRWD continues to meet all drinking water standards and only serves safe drinking water to its customers, this contamination has harmed the water banks owned and operated by IRWD and Rosedale, and jeopardizes IRWD's emergency water supplies.
While the two public agencies are working to mitigate, remediate and clean up the contamination, they have decided that further action must be taken to hold the chemical companies that made TCP responsible for the damage they have caused. To protect ratepayers and preserve the use of their groundwater storage and water banking facilities, IRWD and Rosedale recently sued The Dow Chemical Company and Shell Oil Company, who manufactured the soil fumigants that contained TCP, as well as Occidental Chemical Corporation, Wilbur-Ellis Company LCC, J.R. Simplot Company, Puregro Company, Nutrien Ag Solutions Inc., and Southern Valley Chemical Company, who were distributors of those fumigants in Kern County. The lawsuit seeks to recover damages from these companies to cover the costs associated with IRWD's and Rosedale's mitigation and clean-up of the TCP contamination.
What is 1,2,3-trichloropropane?
1,2,3-trichloropropane, or TCP, is a highly toxic substance, human-made chemical compound. From the 1940s to the 1980s, TCP was an unnecessary impurity in certain soil fumigants used to control microscopic worms that infest plant roots.
TCP migrates easily through soil and groundwater, and resists natural degradation. For this reason, it has contaminated groundwater in some areas of California, including in Kern County. It is difficult and costly to remove from groundwater.
Is IRWD drinking water safe?
IRWD is confident that the drinking water we provide to homes, businesses and schools is safe and meets all quality standards set by both the state and federal government. IRWD water quality experts continuously monitor water supply and conduct hundreds of laboratory tests each year on water taken from sample points throughout the IRWD service area.
What is the importance of IRWD's water bank?
IRWD's Kern County water storage and banking facilities serve as an emergency water supply for the District. The goal of IRWD's water banking program is to provide enough water to meet approximately 15% of IRWD customers' needs during a severe drought or other water shortage. The water bank is an important part of IRWD's commitment to always provide a clean, safe, reliable water supply to its customers.