Marsh Campus
The IRWD San Joaquin Marsh Campus opened in January 2009. The Campus is the embodiment of IRWD's dedication to lifelong water education. The location of the Campus at the San Joaquin Marsh & Wildlife Sanctuary provides a wide variety of educational venues and teaching opportunities utilizing IRWD's Natural Treatment System, the Butterfly Garden, and the San Diego Creek. See Marsh Campus Buildings Map.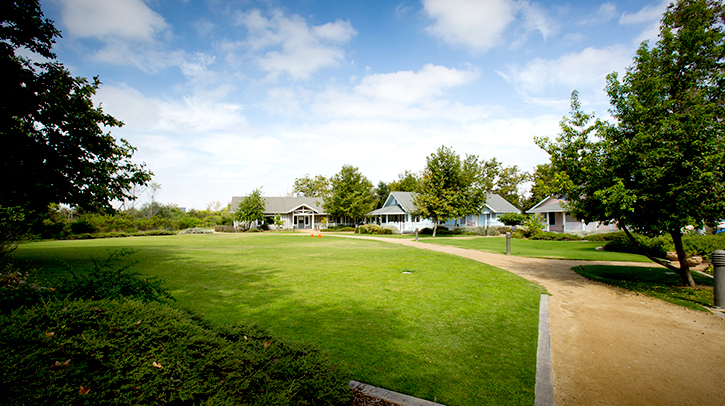 The Campus is made up of several historic and restored ranch houses, the IRWD Duck Club and the new IRWD Learning Center. Explore the Related Content links below to learn more about these wonderful facilities.
IRWD is committed to preserving the history of the Irvine Ranch. In cooperation with the Irvine Historical Society, The Irvine Company and the City of Irvine, IRWD has restored and preserved some of the original structures from the old Irvine Ranch. To learn more about today's uses of these facilities; please visit the San Joaquin Marsh Campus.

Windmill
One of the first historical refurbishment projects was an old ranch windmill which was slated to be demolished to make way for a freeway project. The windmill now sits at the entrance to the Michelson Water Recycling Plant. Click here for more history on the IRWD Windmill.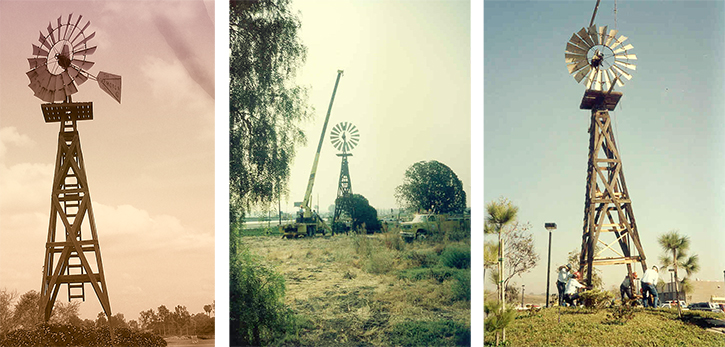 ---

Historic Ranch Homes
IRWD restored and relocated three historic farm homes to the San Joaquin Marsh Campus. These homes were built on the Irvine Ranch in the early 1900s and were scheduled for demolition. Of note, one of the homes was the first in Orange County to have running water. An additional historical farmhouse was moved to Rattlesnake Reservoir to serve as the caretaker's house.

---

The Duck Club
The IRWD Duck Club was originally home to two duck hunting clubs in Irvine, the Ricker-McHone and Old San Joaquin Duck Clubs. These two Duck Clubs operated until 1988 under permits from the Department of Fish and Game. Hunting at the Duck Club has not been permitted since that time. IRWD has preserved and expanded this historic building which today is available for public use.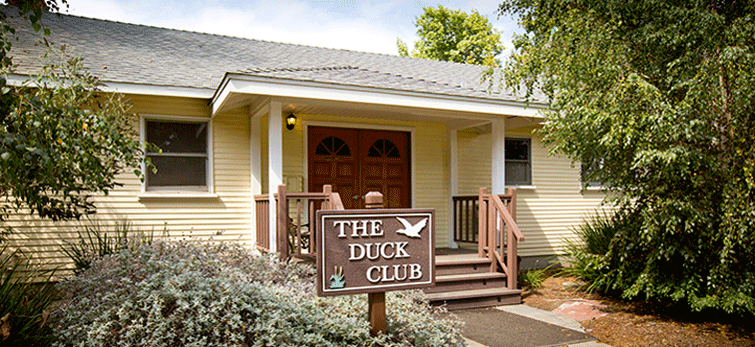 ---

IRWD Learning Center
The IRWD Learning Center is designed to be a dedicated facility for water education in our community. The center features two classrooms and a patio that can be used for outdoor learning.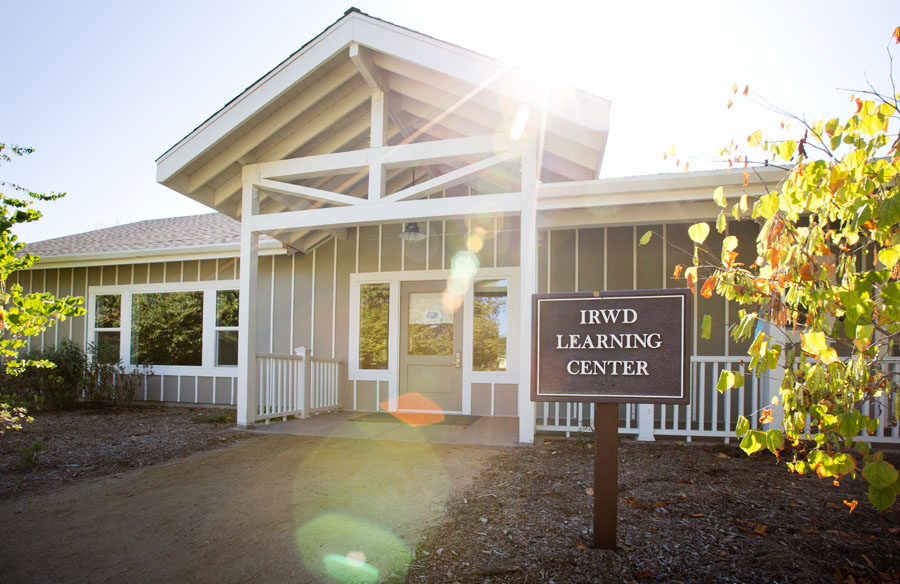 LANDSCAPING
Plant like a local
Get plant ideas, designs & California-friendly landscaping tips
More Info