Published: Sep 09, 2020 | 11:34 AM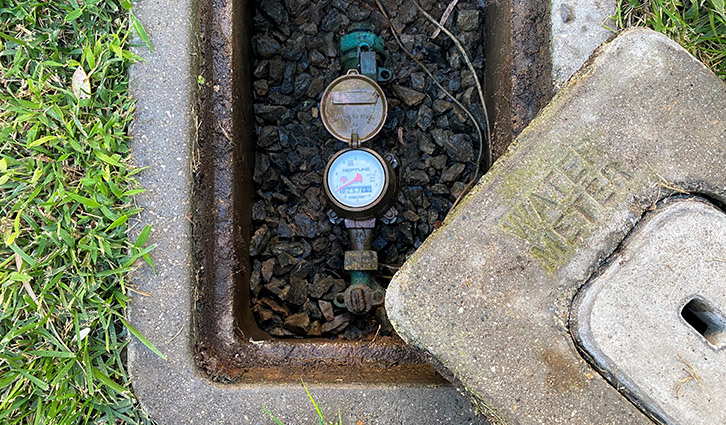 Add-On Devices Have No Place in Your Meter Box
Smart technology offers several new add-on devices that can monitor and send you real-time alerts about your water use. Some will shut off the water to your home if a leak is detected.
If you are looking into getting one of these devices, take heed: IRWD does not permit the type affixed to the water meter. If we find one, or any other unauthorized equipment inside the meter box, we will remove it.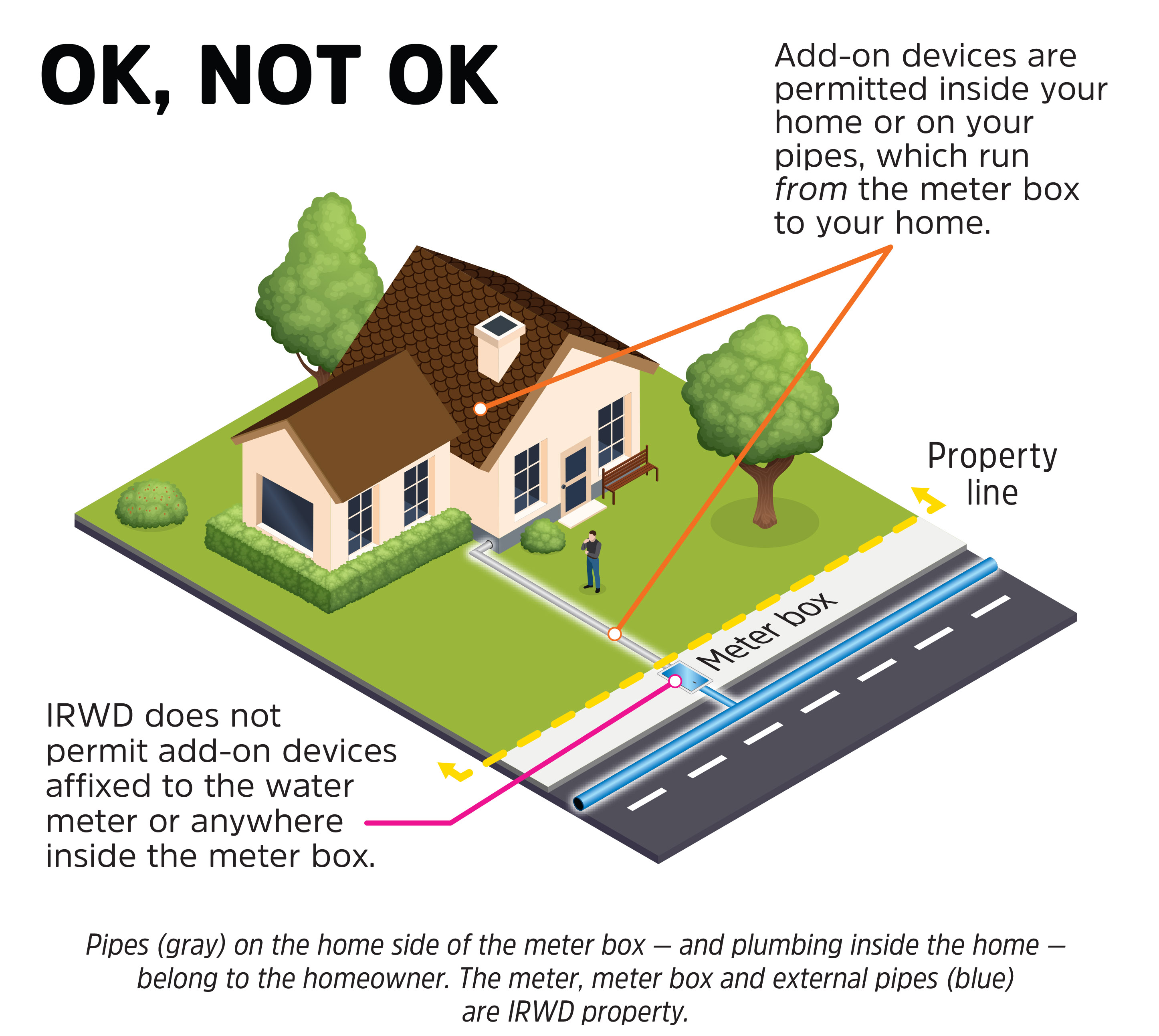 Why? IRWD owns the water meter, the meter box and everything inside it. We prohibit tampering of any kind within the box because we need to ensure unimpeded access to the meter as a part of our ongoing operations.
Section 12.4 of the District's Rules and Regulations states, "Customer owned smart metering equipment installed on District meters is prohibited as set forth in section 4.7 of these Rules and Regulations." Furthermore, section 4.71 states, "Installation by anyone other than the District of any equipment installed in a District facility, including a meter box or pressure regulating valve (PRV) vault onto any meter or PRV, is 'tampering.' This includes but is not limited to leak detection equipment, flow sensors, batteries or antennas. If any unpermitted equipment is installed it will be removed by District staff."
What type of flow monitoring device should you consider?
If you are thinking about investing in a home water monitoring system, limit yourself to those installed between your property line and your home.
Some attach to the outside of the pipe, and others are installed in-line with the pipe so the water flows through them.
The real-time information provided by this technology can benefit customers because it tracks water use and encourages efficiency.
And, when it comes to preventing flooding in your home, devices with the water shutoff function provide added security that could save you from the grief of costly water damage repairs.