Published: Oct 10, 2020 | 15:24 PM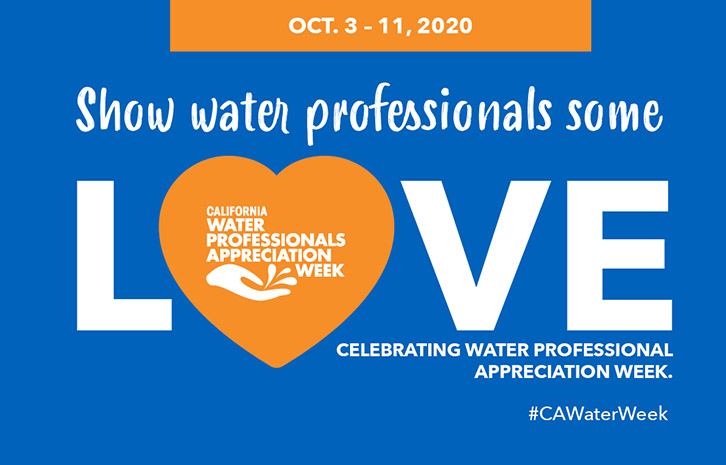 IRWD Showcases Essential Staff During Water Professionals Appreciation Week
As part of California's fourth annual Water Professionals Appreciation Week, Irvine Ranch Water District is pleased to celebrate the people who provide safe, plentiful water and reliable sewer service.
"Water Professionals Appreciation Week is a great time to say thank you to IRWD's talented and dedicated employees," General Manager Paul Cook said. "Now more than ever, as we work through the pandemic, we provide a truly essential service for our community."
Recent labor studies estimate California's water industry employs 60,000 people and needs about 6,000 new employees each year due to turnover. The industry offers a wide variety of rewarding career opportunities in engineering, biology, finance, business administration, law, communications and more.
Water Professionals Appreciation Week — Oct. 3–11 this year — was established by the state Senate in 2017. The measure was sponsored by a coalition of water associations led by the Association of California Water Agencies, WateReuse California, California Municipal Utilities Association, California Association of Sanitation Agencies, and California Water Association. The annually designated week begins on the first Saturday of October and ends on Sunday of the following weekend.