Published: Dec 12, 2019 | 10:20 AM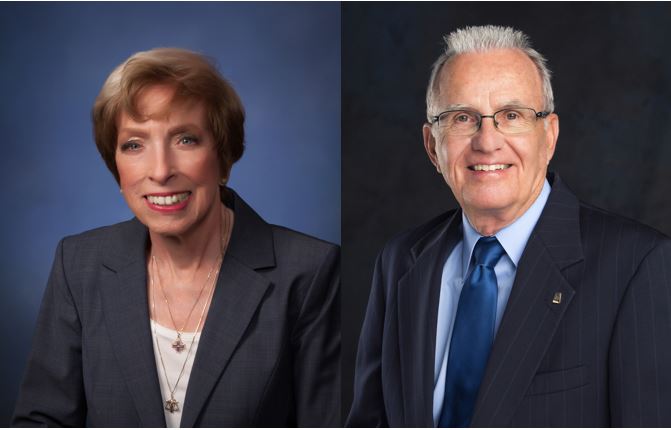 Board Elects Matheis as President and Reinhart as Vice President
The Irvine Ranch Water District Board of Directors this week elected Mary Aileen Matheis to serve as president, and Douglas Reinhart to serve as vice president for 2020. The selections were made at the Dec. 16 meeting.
Matheis, a lawyer and member of the Orange County Association of Realtors, has served on the IRWD Board of Directors since 1988. She previously served as president in 2001, 2012 and 2016, and as vice president for eight of the past 30 years.
Reinhart, a licensed civil engineer with more than 30 years of experience in the private sector, has served on the board since 2004. He served as president in 2007, 2009, 2010, 2013, 2017 and 2018. In addition to his 2020 term as vice president, he served in that capacity in 2006 and 2016.