Pay My Bill
Ready to make a payment? New bill pay is here!
IRWD has upgraded to a new payment portal system - new registration required for all autopay customers. For security reasons, your previous online profile cannot be transferred to the new system. You must set up a new online profile with Paymentus to take advantage of the additional benefits of the online portal including the continuation of recurring payments.
Click the Register / Pay Now button below:
Download the PDF version of the registration instructions
Pay Your Bill Online
IRWD has switched to a new bill payment system with no fees, and flexible options designed to fit a growing variety of online and mobile preferences expressed by our customers.
It's free! (No more $2.95 transaction fee.)
Pay by phone or text
Set up easy automatic payments
PayPal, Venmo, and most credit cards accepted
Links directly to your WaterInsight water usage report
The new service allows for payments by most credit cards, PayPal, Venmo, and text — from almost any device, and it includes a direct link to IRWD's WaterInsight reports, so you can track your home water usage to save water and money.
Paymentus "How To" Instructions
Follow these easy steps to sign up for IRWD's new payment portal:
Create Your Online Account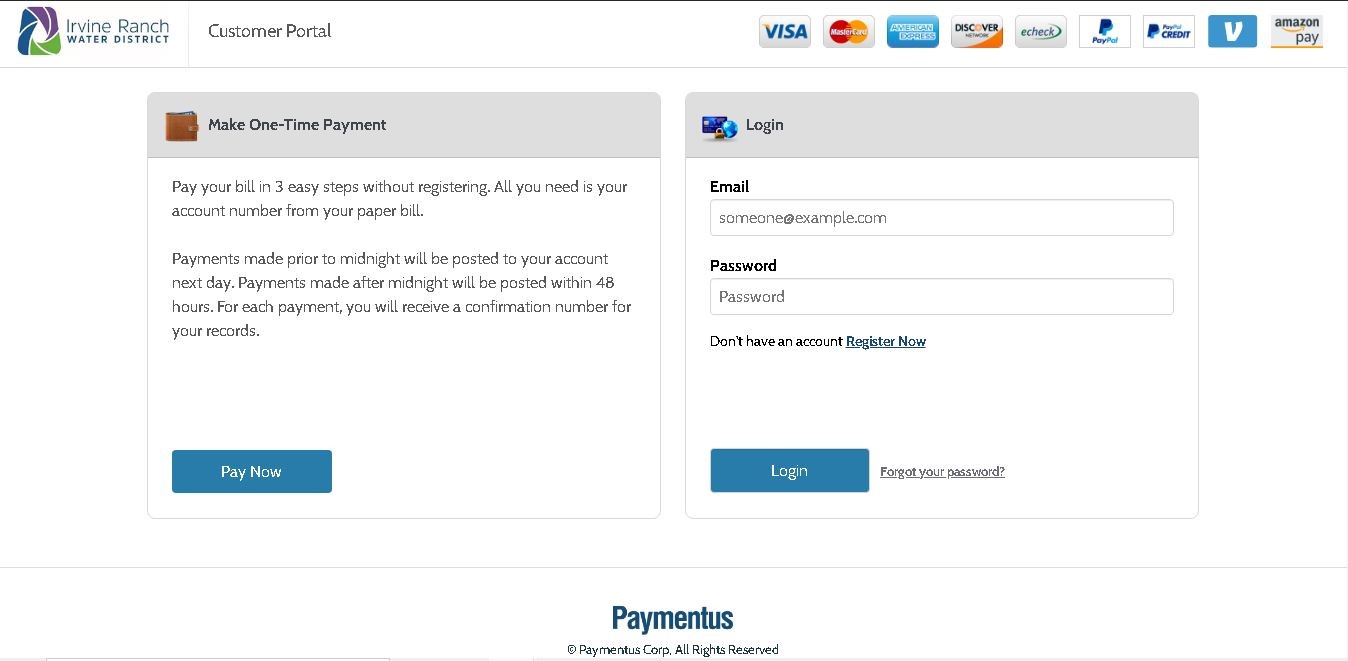 2. Enter your email address
3. Create and verify your password
4. Fill in your email, name, phone, and ZIP code
5. Click on "Enroll"
6. Add your billing account number
7. Fill in the digits in your street address. (Do not include street name)
8. Fill in the last four digits of your phone number
9. Check your preference for paperless billing
10. Click the box that you agree to Payment Authorization Terms
11. Click on "Add Account"
Pay Your Bill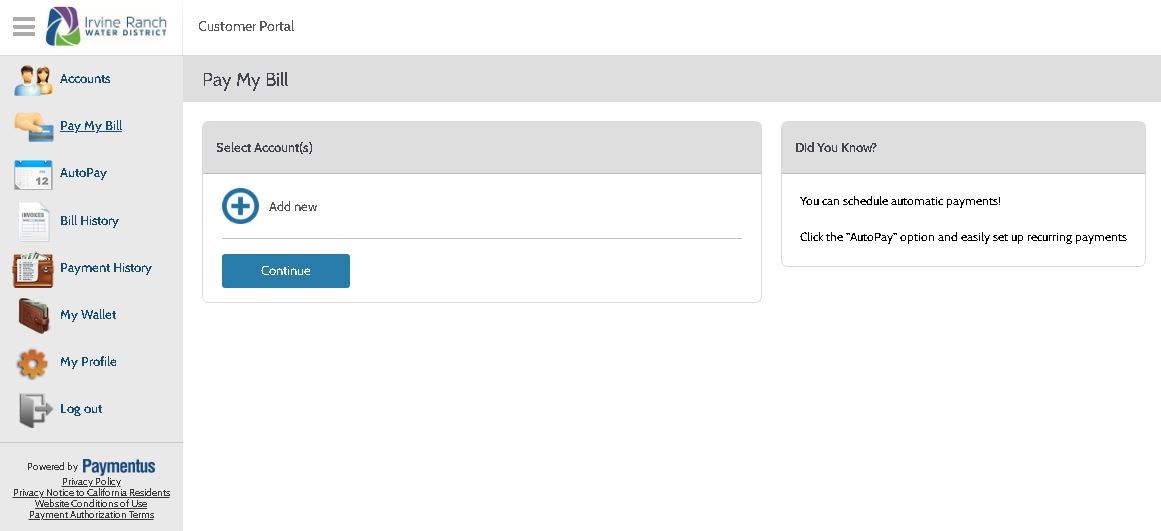 1. Log into the customer portal at IRWD.com
2. Click on the "My Wallet" icon at the top left of the page
3. Click "Add Payment Method"
4. Enter your checking, credit or debit card information.
5. Click "Add"
6. Your payment method will now be available when you are ready to pay your bill.
Create New AutoPay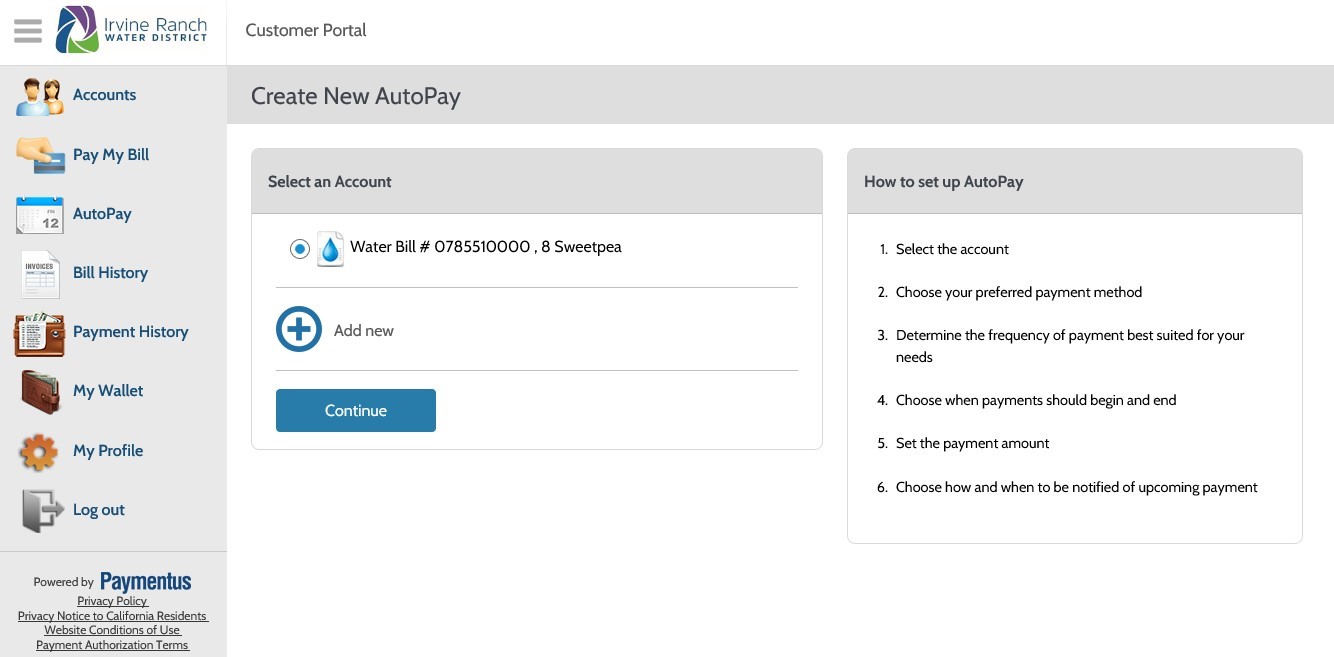 1. Log into the customer portal at IRWD.com
2. Click on "AutoPay" icon at the left of the page
3. Click "Add Autopay" and select the account.
4. Select payment details such as frequency, end date, and payment method.
5. Check the box authorizing the scheduled payments you have chosen
6. Click on "Create AutoPay"
For assistance, email CustomerService@IRWD.com.