Shed Show Road Show
Bringing dazzling water-efficient landscapes to your neighborhood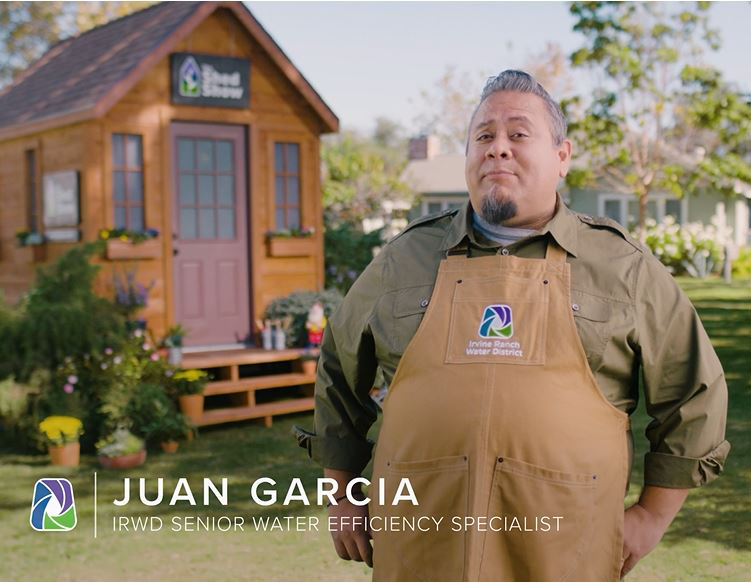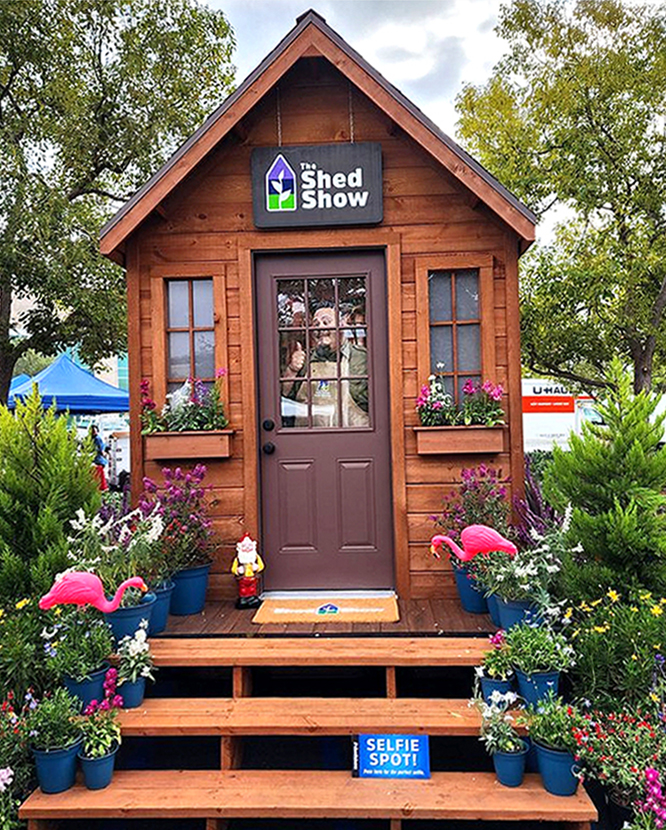 IRWD landscape guru Juan Garcia has spent years delivering informative, water-saving workshops to customers in person, online and in IRWD's new Shed Show video series.
Now, he's coming to your neighborhood with The Shed Show Road Show — bringing everything you need to know about saving water, including creating and maintaining a beautiful, climate-appropriate landscape for your home.
Juan and his shed are making special appearances at community events, nurseries, home improvement stores and other spots in our service area.
Check out these events below, where Juan and his friends will offer tips on plants, give demonstrations on irrigation repair and setting your sprinkler timer, provide help on applying for rebates, and more!
Upcoming Road Show
WALK-UP EVENT
Smart Irrigation Event at Lake Forest Home Depot
Free* smart sprinkler controller to qualified customers
Saturday, June 3, 8 a.m.-noon
Get help with a mail-in rebate to cover the cost of a smart timer, and chat with IRWD landscape guru Juan Garcia about ways to make your landscape more water-friendly at this event at the Lake Forest Home Depot, 20021 Lake Forest Drive. (*After mail-in rebate. IRWD residentials customers are eligible only if their property has never been issued a smart-controller rebate. Contact the Water Efficiency Department to see if you are eligible: 949-453-5581 or Rightscape@IRWD.com)