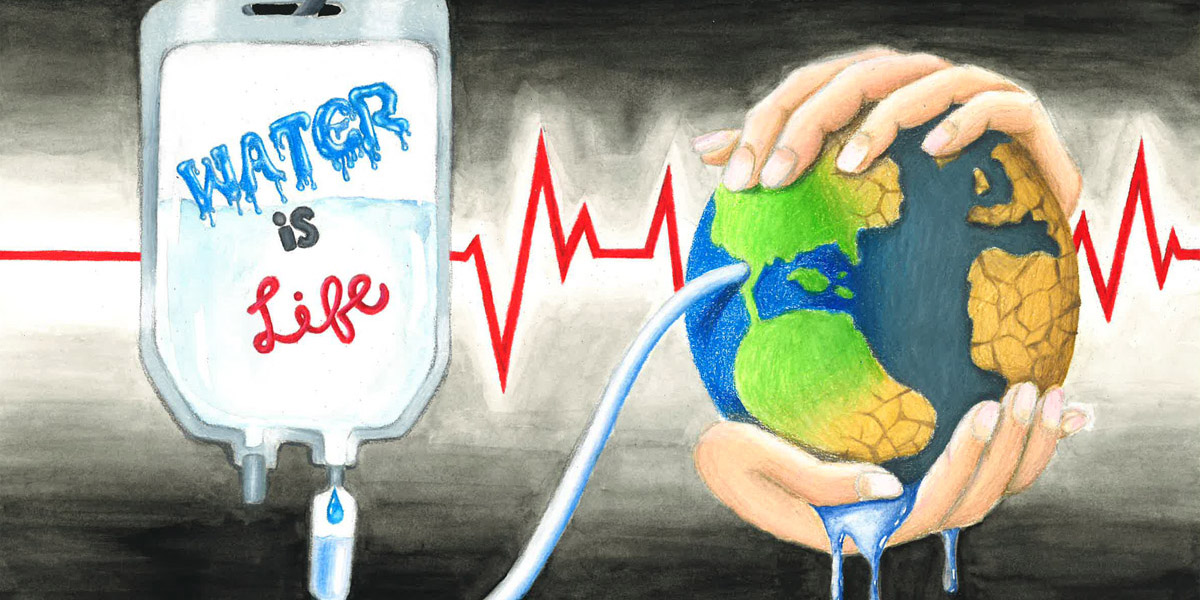 2023 Water Awareness Poster Contest Now Open!
Local students in grades K-12 are encouaged to tap into their artistic nature, let their creative juices flow, and create a poster that shows how to use water wisely at home, school, business or in agriculture -- or show how saving water can help the environment.
Every year, IRWD hosts a local Water Awareness Poster Contest to determine which entries will be forwarded to regional competitions – first to the Municipal Water District of Orange County and then, if chosen, to the Metropolitan Water District of Southern California, where the winning art submissions will be published in an annual water awareness student art calendar. (See the 2022 calendar.)
Posters will be selected based on the originality and clarity of the message as well as the artistic level and the overall uniqueness. The posters will be judged within grades K-2, 3-5, 6-8 and 9-12, so everyone has a chance to win!
Deadline to enter has been extended to March 1, 2023! Click here to learn more.