Published: Jan 25, 2022 | 07:05 AM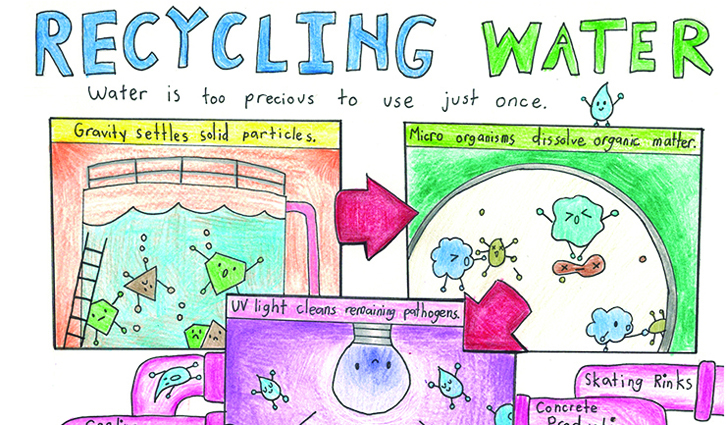 The art of water efficiency
Vivienne Tsang is an IRWD customer who really gets it. She knows water is too precious to use just once—which is why recycled water is important.
Vivienne, from Jennifer Condon's third-grade class at Canyon View Elementary, is a winner of the 2021 Metropolitan Water District of Southern California Water Awareness Poster Contest. Her artwork, which will appear in the agency's 2022 calendar, concisely illustrates how IRWD teams up with natural microorganisms to clean up the water that goes down your drains, then pumps it through purple pipes for irrigation and other cool uses.
Kids, visit IRWD.com/postercontest to enter this year's contest. And click IRWD.com/recycled-water to learn all about recycling. Congratulations, Vivienne!