Published: Jan 18, 2022 | 06:55 AM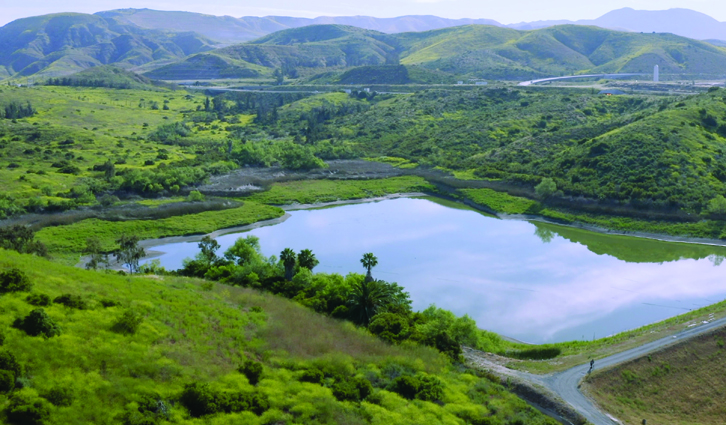 Storing more water for dry times ahead
Recycled water keeps our community green and beautiful, even during periods of drought. It makes up 27% of IRWD's water supply and is used to irrigate 85% of all common areas throughout our service area. Every gallon of recycled water we use saves a gallon of drinking water. And that adds up to 28 million gallons a day.
But even with four local reservoirs to hold it, we need more capacity to store all the water we recycle.
Managing recycled water is a balancing act: During cool, wet winter months, the community does a lot less watering; the reservoirs fill up, and we run out of room to store recycled water. Then in the summer, when irrigation demands ramp up, our recycled reservoirs are depleted, and we need to buy expensive water from Northern California or out of state to make up the difference.
To make sure we can make the most of all the recycled water we produce, IRWD plans to expand its Syphon Reservoir in Irvine. The Syphon Reservoir Improvement Project will increase capacity ninefold, from 188 million gallons to 1.6 billion gallons.
It's an investment in the future that will let us store significantly more recycled water in winter to keep our community green and self-sufficient all year-round—and long into the future.
Visit SyphonReservoirProject.com for more information.