Published: Jan 28, 2022 | 00:43 AM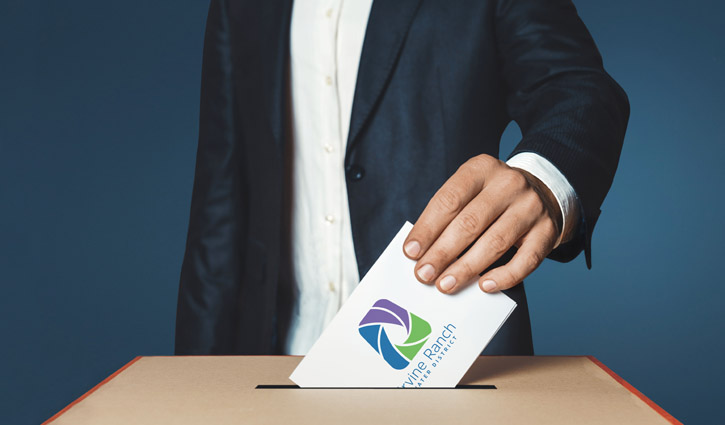 Revised notice of public hearing, Irvine Ranch Water District
PUBLIC HEARING ON REDISTRICTING OF THE IRVINE RANCH WATER DISTRICT BOARD OF DIRECTORS DIVISION BOUNDARIES AND DIVISION MAP(S).
NOTICE is hereby given that the IRVINE RANCH WATER DISTRICT (IRWD) will hold a public hearing on the composition of divisions and proposed map(s) in accordance with Elections Code Section 22001. The purpose of the hearing will be to invite and solicit public comment on the draft division maps which are being published by the District prior to the IRWD Board of Directors considering adoption of a new division map.
The draft division maps to be discussed at the hearing will be published and made available at https://www.irwd.com/about-us/district-election-process.
Election Code Section 22000 requires IRWD to adjust division boundaries after each federal decennial census, and using that census as a basis, adjust the boundaries of its Board of Director divisions so that the divisions are, as far as practicable, equal in population and in compliance with Section 10301 of Title 52 of the United States Code. Additional information on IRWD's redistricting process and/or the public hearing may be obtained by contacting Leslie Bonkowski, District Secretary at 949-453-5312 or on the IRWD Web site located at https://www.irwd.com/about-us/district-election-process.
The Board of Directors of IRWD will hold the hearings at the beginning on their regular board meetings on the following Monday evenings at 5 p.m. or as soon after 5 p.m. as is reasonably practicable. Dates and location of the public hearings and potential hearings, if needed, are as follows:
Scheduled Public Hearings:
February 7, 2022 – MOVED to February 14, 2022
February 14, 2022 – Participation available in both an in-person and a virtual format.

Potential Public Hearing If Needed:
February 28, 2022 - Please visit www.irwd.com/about-us/district-election-process for the most up-to-date information.
Dated: January 30, 2022
February 6, 2022
Leslie Bonkowski, District Secretary,
IRVINE RANCH WATER DISTRICT
and the Board of Directors thereof