Published: Apr 04, 2019 | 13:33 PM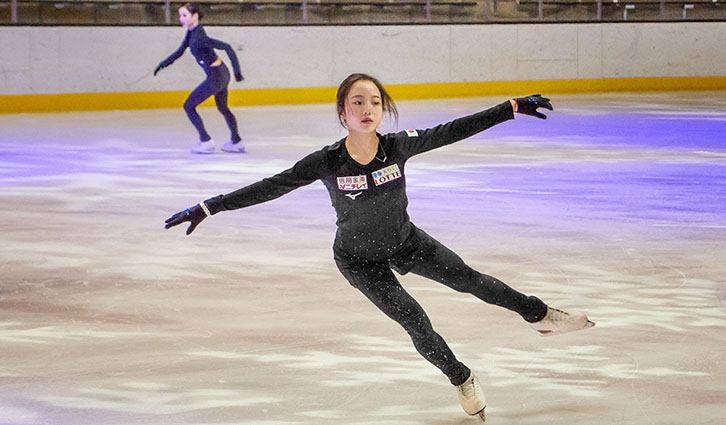 At New Great Park Ice, the Rinks Use Recycled Water
2016 World Junior Figure Skating champion Marin Honda of Japan takes Great Park Ice for a spin during warmups for the March 7 grand opening
Lace up those skates and hit the rink. You won't be wasting water at the Great Park Ice & FivePoint Arena sports complex.
The Anaheim Ducks' new training complex—which celebrated its grand opening in April—will feature three National Hockey League-size ice rinks and one Olympic-size rink. So it will use a lot of water. About 4.3 million gallons are needed to make the ice each year, including the water sprayed from the back of Zambonis during resurfacing.
The good news: It's Irvine Ranch Water District recycled water. And every gallon of recycled water saves a gallon of drinking water for use in homes and businesses.
"This has been an innovative collaboration between the Ducks' foundation and IRWD, and the whole community will benefit," IRWD Recycled Water Project Specialist Gabe Vargas said. "It's the first dual-plumbed complex in IRWD's service area constructed to use recycled water for ice—and the second in Southern California."
In addition to serving as the Ducks' training facility, Great Park Ice will host youth and adult hockey, world-class figure-skating competitions, and public open skating.
The 280,000-square-foot complex is situated on 13.5 acres near the Palm Court at the Great Park in Irvine. Like all of the Great Park, its landscape is irrigated with recycled water.
What is Recycled Water?
Learn how recycling saves water while keeping our community green and beautiful. Watch our three-minute video at IRWD.com/recycledwater