Published: Jan 06, 2022 | 12:28 PM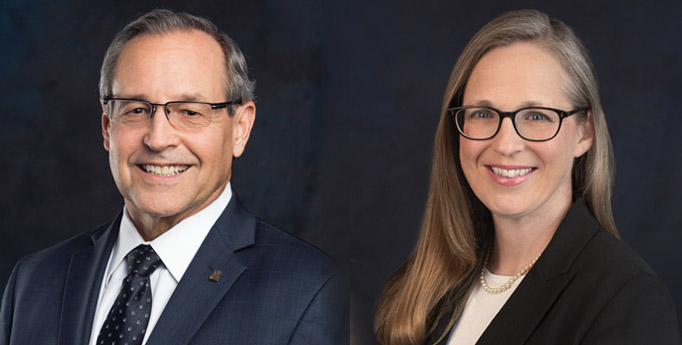 Board selects new president, vice president
The Irvine Ranch Water District Board of Directors has selected Steven E. LaMar to serve as president and Karen McLaughlin to serve as vice president for 2022. The selections were made at the Dec. 13 Board meeting.
LaMar has served on the board since 2009. He was president in 2011, 2014, 2015 and 2019 and vice president in 2013 and 2018. He currently serves on the Water Resources Policy and Communications Committee and the Finance and Personnel Committee. In 2020 and 2021, he served a two-year term as president of the Association of California Water Agencies.
McLaughlin was elected to IRWD's Board of Directors in 2020, representing Division 4. She serves on the Water Resources Policy and Communications Committee and the Engineering and Operations Committee.
LaMar is a water policy and planning expert with more than 25 years of experience on statewide business and industry committees. He has participated in many major water policy forums and served on statewide task forces and advisory committees on drought planning, desalination, the California Bay-Delta, the California Water Plan and on water reliability and conservation issues.
McLaughlin, Ph.D., is an environmental scientist with extensive experience in water research projects associated with biogeochemical cycling and contaminant source tracking in coastal waters. She is a senior scientist with the Southern California Coastal Water Research Project, a public agency providing impartial science for water quality management, where she serves as the regional monitoring coordinator, facilitating implementation of the Southern California Bight Regional Marine Monitoring Program.