Published: Dec 15, 2021 | 10:55 AM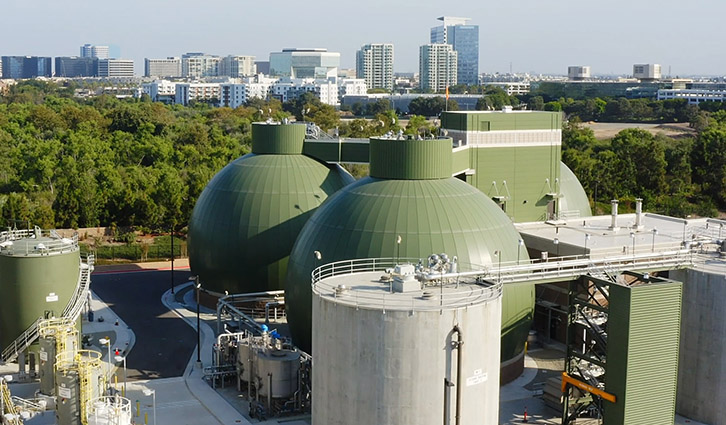 Making the most of our energy resources
Since 1961, IRWD has demonstrated a long-standing commitment to protecting, sustaining and restoring the environment. Innovation in energy is a part of that vision.
• Our new Biosolids and Energy Recovery Facility converts organic solids into fertilizer or fuel. Biogas from the process is harnessed to generate energy for the plant.
• Our Energy Storage Project uses a network of high-efficiency batteries to store on-site power at six locations districtwide, saving money and taking demand off the grid.
• Solar power supports several of our facilities, including the Baker Water Treatment Plant, Zone 3 Reservoir, and our Sand Canyon Headquarters.
For more information on our energy programs, visit IRWD.com/doing-business/energy-saving-programs.