Published: Oct 10, 2019 | 12:36 PM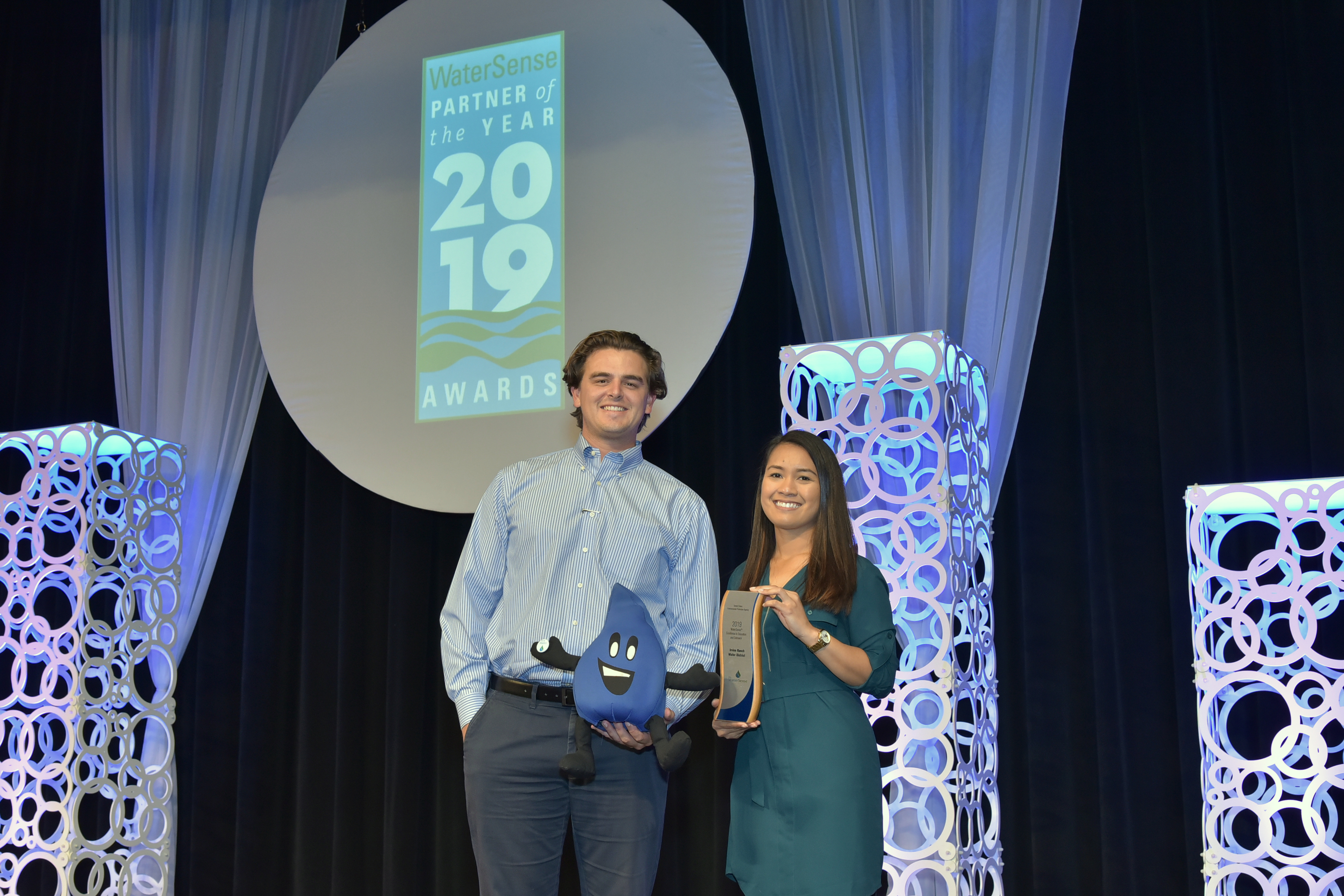 IRWD Wins EPA WaterSense Excellence Award
Irvine Ranch Water District won its first United States Environmental Protection Agency WaterSense Award for Excellence in Education and Outreach at the WaterSmart Innovations Conference and Exposition this month.
Since 2006, IRWD and more than 2,000 other WaterSense partners have helped consumers save more than 3.4 trillion gallons of water. That's enough to supply all American households for four months, the EPA stated. In addition, WaterSense labeled products have helped to save 462.5 billion kilowatt hours of energy – enough power to serve 44.4 million homes for one year.
"We are so happy to be a part of this water efficiency effort, and thrilled to be recognized as a national leader for education and outreach," said Nola Hastings, water efficiency supervisor for IRWD.
The District's award came as a result of its integrated outreach in 2018 via workshops, training, printed materials, and a fall water efficiency campaign.
Its One-Stop Shop direct-install program retrofitted homes with 3,485 WaterSense labeled toilets, 1,499 showerheads, 1,467 faucet aerators, and 667 weather-based irrigation controllers (WBICs).
IRWD's "See It from Your Lawn's Perspective" campaign used customer water use trends, focus groups, and surveys to target WBIC outreach. This effort garnered more than 28 million impressions through social media and other outreach and contributed to the distributdistribution ofed 1,274 weather-based irrigation controllers.
In addition to workshops on "Rightscaping" and "Control Your Controller," the wWater dDistrict hosted Qualified Water Efficient Landscaper training for 24 participants.
Last but not least, the District's Pipelines newsletter features an ongoing "Ask Juan" column, where IRWD's Juan Garcia, a certified irrigation professional, answers customer questions on efficient irrigation and landscaping.
For more information about IRWD's efficiency outreach, click here. For more information about WaterSense, click here.
(Photos: IRWD water efficiency specialists Joey Baquerizo and Melody Seesangrit accept the WaterSense award at this month's conference; and a shot of all national winners for 2019.)