Published: Jun 02, 2021 | 14:21 PM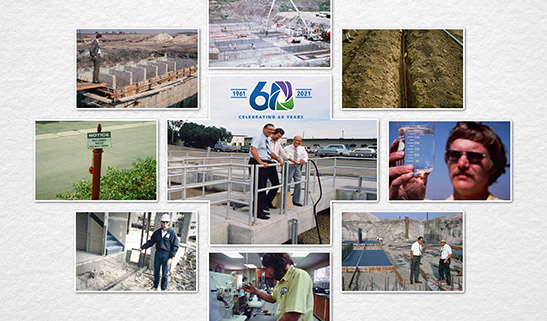 IRWD's purple reign began in 1960s
One of the proudest achievements in IRWD's 60-year history has been the leadership role the District has played in the use of recycled water. It started in 1963, when the Board of Directors implemented a vision to integrate water recycling into the design of our community.
Four years later, the Michelson Water Recycling Plant was completed, distributing recycled water to customers through a network that has grown to include two treatment plants, four recycled water reservoirs, 570 miles of pipeline, 6,000 metered connections, more than 125 dual-plumbed buildings, and the production of more than 25 million gallons of recycled water per day.
IRWD pioneered the use of purple pipe in the 1980s to distinguish recycled water from drinking water pipeline, and now "Irvine Purple" is the universal symbol for recycled water.
Recycled water meets about 27% of IRWD's total water demands. About 85% of the public and commercial irrigated landscape in our service area—parks, medians, golf courses and community association properties—is watered with recycled water.
Recycled water is also used for toilet flushing and cooling towers in commercial buildings. Hyatt House Irvine was the first dual-plumbed hotel in California to use recycled water for flushing toilets in guest rooms. IRWD recycled water is also used to make the ice at the Great Park Ice and FivePoint Arena.
Water is too precious to use once. By recycling it, our community saves billions of gallons of drinking water annually. Watch our video and learn more at IRWD.com/RecycledWater.