Published: Nov 11, 2019 | 15:45 PM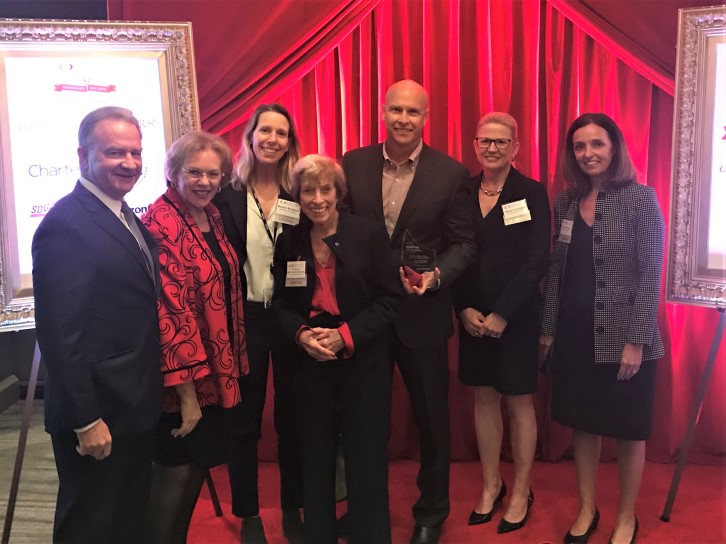 IRWD's Efficiency Program Receives High Honors from Orange County Business Council
Area businesses are doing a lot to save water – 250 million gallons' worth – thanks to Irvine Ranch Water District's WaterStar program, which was honored with an award from one of Orange County's most prominent business organizations.
The Orange County Business Council, at its annual "Turning Red Tape into Red Carpet" reception, presented the District and its WaterStar program with the Sustainable and Green Development Award for working with businesses to help them identify effective ways to save water.
The program helps businesses cut through the red tape of applying for rebates, and enhances those incentives with financial bonuses for the products used in their projects.
Recent WaterStar recipients include:
Many other recipients, like Canon USA, Kia Design Center, Hoag Hospital Irvine, Chapman University Rinker Health Science Campus and Hyatt House have implemented water-efficient irrigation systems, drought-tolerant landscaping and other efficiency measures.