Published: May 05, 2019 | 16:30 PM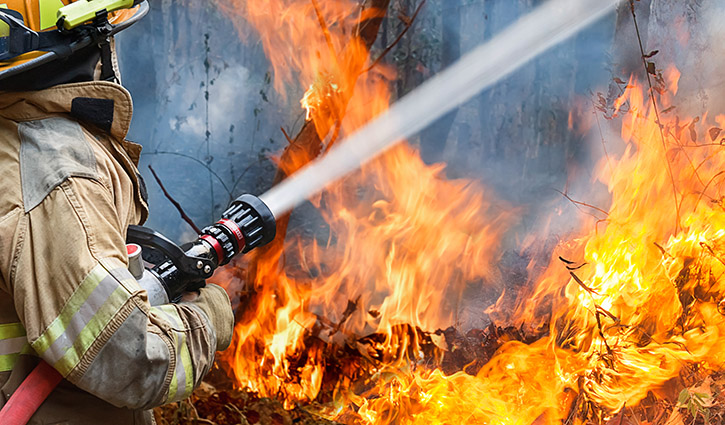 IRWD Prepares for Wildfires, and You Should Too
Summer marks the official start of fire season: a time when heat, dry brush and whipping winds create an incendiary threat to nature, homes and humans.
Irvine Ranch Water District keeps watch to respond to fires and any corresponding loss of power in our service area, patrolling canyon areas and monitoring remote operations. It's our job to ensure that facilities are protected and that water continues to be delivered to your tap and made available to firefighters battling blazes.
Pump stations are equipped with automatic backup generators and fuel tanks to keep our water flowing.
Brush is cleared around remote facilities to protect them from fire.
IRWD participates in emergency drills with the Water Emergency Response Organization of Orange County.
We provide immediate emergency alerts to customers via CodeRED, a service available via voice mail, email or text.
IRWD customers living in the foothill and canyon areas can help to protect their homes by taking the following actions:
Create a safety zone around your home by removing dead or dying vegetation.
Plant drought-tolerant and fire-resistant plants that can serve as a firebreak near your home (monkeyflower, California lilac, autumn sage, common yarrow, French lavender).
Prepare an emergency escape plan with your family that includes how to respond to any evacuation order.
Visit ready.gov/wildfires for more tips and precautions.
Sign Up for CodeRED
To receive emergency alerts from IRWD, please sign up for CodeRED at irwd.com/emergency-codered or call 949-453-5300.