Published: Feb 16, 2022 | 07:22 AM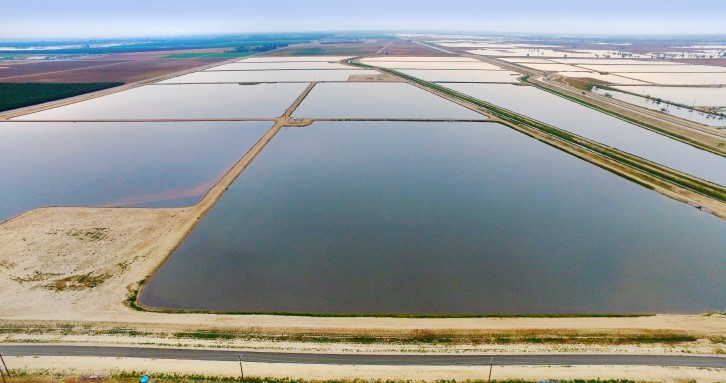 IRWD, MWD team up to help communities most affected by drought
Irvine Ranch Water District and the Metropolitan Water District of Southern California are working together to support drought-stricken communities by making water from IRWD's water bank available to those that need it most.
IRWD and Metropolitan, Southern California's water wholesaler, are partnering to provide nearly 4,000 acre-feet of water from the IRWD Water Bank in Kern County for distribution to drought-stricken areas within Metropolitan's service area. In return, Metropolitan will reimburse the recovery costs and provide a credit to IRWD for the same amount of water to meet a future need.
The partnership and implementing agreement reflect an overarching spirit of collaboration among water agencies throughout the state, working together to respond to emergencies. It shows how water agencies have tools and resources to respond to severe droughts. The new agreement is based on a 2011 Coordinated Operating Agreement between IRWD, Metropolitan and the Municipal Water District of Orange County.
"We are grateful to have IRWD partner with us in this effort, supporting the well-being of all Southern California," Metropolitan General Manager Adel Hagekhalil said. "It's through creative thinking and collaborative partnerships like this that we are able to find and develop drought solutions that support our entire state."
IRWD is well-positioned to weather the drought because of its development of local, drought-resilient and emergency water supplies – and because of its reduced reliance on imported water, although it does rely on some Colorado River water. And while much of Southern California can similarly rely on diverse supplies, some parts of Metropolitan's service area cannot receive Colorado River water because of infrastructure limitations. These areas, including communities in Northern Los Angeles County, Ventura County and San Bernardino County, depend on water supplies from the State Water Project, which have been severely limited by the state's severe drought, now entering its third year.
The agreement between IRWD and Metropolitan provides a supplemental resource to serve those regions – with 4,000 acre-feet being enough to serve about 12,000 households for one year.
"IRWD is fortunate to be in a position to help, thanks to the local water sources we have developed over the years, and to the conscientious efforts made by our customers to use water wisely," said General Manager Paul Cook. "We are happy to be part of the solution to help communities that need it most."
The 2020 and 2021 water years were the driest two-year sequence on record in California. And though rain and snowfall in October and December brought some precipitation to the state, much more is needed to refill depleted storage and end the drought emergency.
Residents at home can do their part to help, too, by using water wisely. Even small acts to save water, when accomplished by many, can add up to significant savings to help meet the governor's request for 15% voluntary water use reductions around the state.
Visit RightScape.com and bewaterwise.com for tips and rebate information to help you save water.