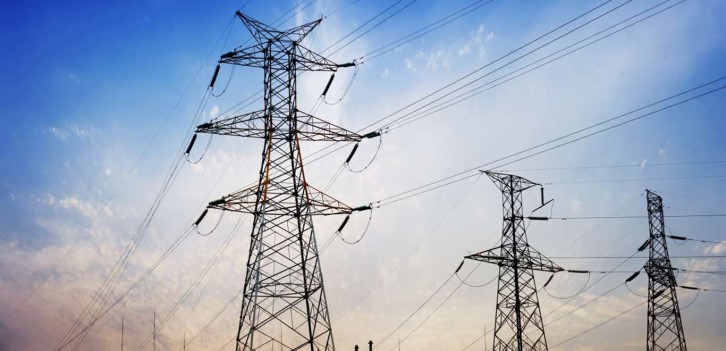 IRWD is Prepared for Public Safety Power Shutoffs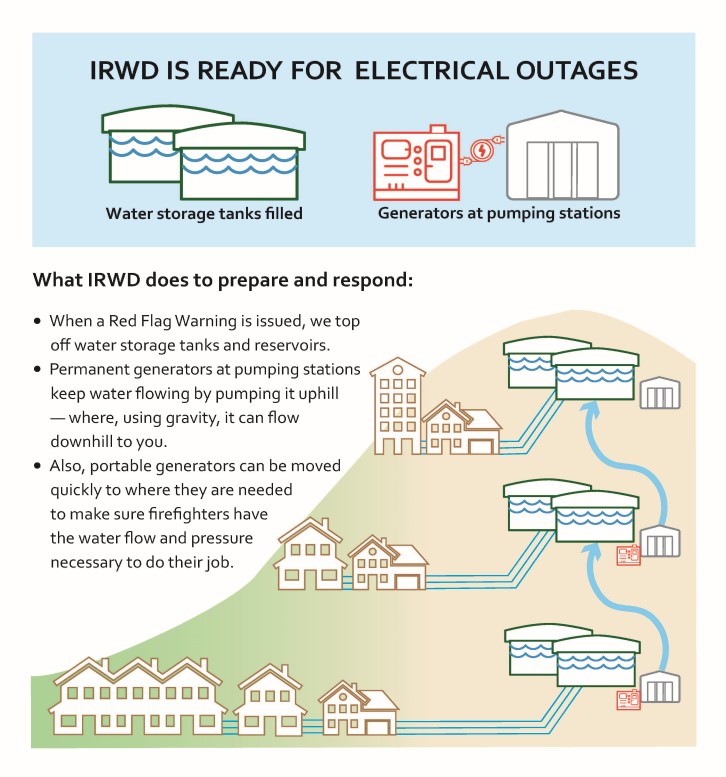 The threat of wildfires has prompted electric utilities throughout California to turn off power temporarily in high-risk areas to reduce the likelihood of a fire starting from power lines and related equipment. But IRWD is ready.
Irvine Ranch Water District is prepared to continue operating during these Public Safety Power Shutoffs (PSPS) and other events with the use of backup generators, daily monitoring of local weather, ongoing planning and preparation, and clearly established communication lines with other agencies and first-responders.
If a PSPS is called in your neighborhood, you should see no disruption in your water service.
"IRWD plans ahead for emergencies in everything that we do, making sure that back-up options are available whenever anything goes wrong," said General Manager Paul Cook. "IRWD has the expertise and resources in place to continue providing water and sewer services to our customers, even when the power goes out."
The frequency and intensity of wildfires in California is increasing, with 2018 classified as the worst fire year on record and 14 of the 20 most destructive fires in state history occurring since 2007. Here are some of the steps IRWD takes to be prepared:
Backup generators: Permanent generators are set up at IRWD's critical facilities, and the District has portable generators that can be moved quickly to where they are needed.
Monitoring: Our staff watches local weather patterns and conditions to anticipate potential problems before they strike.
A plan of action: IRWD has several plans in place to address emergencies. This includes topping off water storage tanks, mobilizing equipment and supplies to where they may be needed, and coordinating with other agencies to evaluate conditions and plan a coordinated response.
Alternative power sources: Several IRWD facilities have alternative sources of power such as solar to help supplement power needs.
Visit irwd.com/home/about-us/public-safety-power-shutoffs for more information and safety tips.