Published: Jan 01, 2021 | 17:18 PM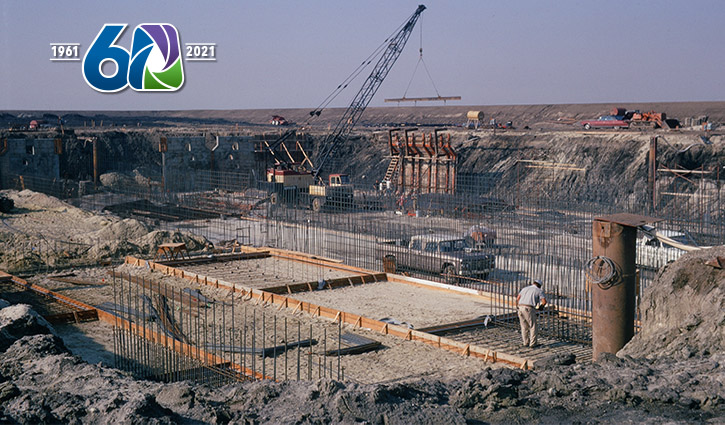 IRWD Celebrates 60 Years of Value
Irvine Ranch Water District is 60 years old — and we all have a lot to celebrate!
IRWD's long history of creative leadership and hallmark programs has ushered in a legacy of value for our customers, including low, stable rates, a diverse and highly reliable water supply and highly rated customer service.
Irvine Ranch Water District was formed on Jan. 23, 1961, under the provisions of the California Water District Act within the California Water Code, in response to the increasing water needs of our region. IRWD initially served mostly agricultural customers. We were created to secure a water supply from the Metropolitan Water District of Southern California for home use and irrigation. The District's boundaries encompassed 60 square miles, roughly from the Santa Ana Freeway to the San Joaquin Hills. Today, IRWD Today, IRWD provides drinking water, sewage collection and recycled water to more than 425,000 residential customers and a daytime population of more than 600,000, in an area spanning 181 square miles from the foothills to coastal Orange County. Our customers live in Irvine, parts of Lake Forest, Newport Beach, Orange and Tustin, plus unincorporated areas.
Please join us throughout 2021 as we travel back through time and commemorate the people and unique programs that make IRWD what it is today. Watch this space on IRWD.com/liquid-news, and read your monthly Pipelines newsletter, delivered by mail or email with your water bill.
And thank YOU for helping make this an efficient, water-smart community.
Photo: A view of the Michelson Water Recycling Plant construction in the 1960s.