Published: Jul 07, 2019 | 10:38 AM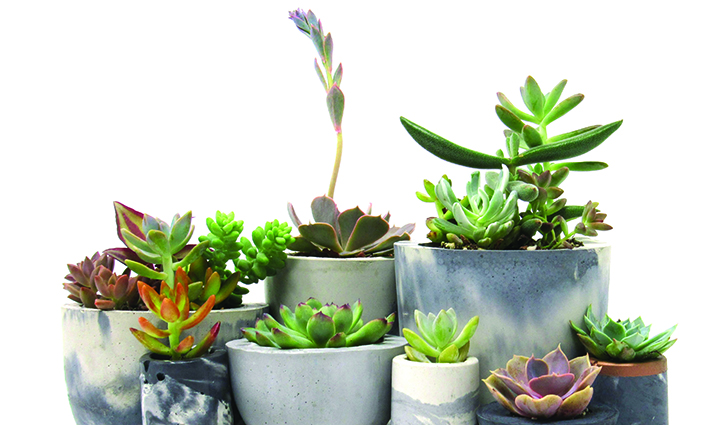 Inspire Your Garden with Succulents
If you've ever thought about saving water by planting a colorful drought-tolerant landscape, IRWD has some new inspiration for you. Stop by our Sand Canyon Avenue office and check out our brand new succulent demonstration garden.
The idea for the garden was first broached by customers. It was planted in May and features myriad succulents such as:
Coral Aloe – Used for bold textural accents in planting locations from full sun to partial shade, this plant has bright colored coral orange flower spikes during late winter and early spring.
Emerald Empress – Considered one of the easiest plants to grow, the Emerald Empress tolerates heat and drought and will flourish in locations such as rooftop gardens and container gardens.
Royal Ruby – Ideal for the rocky soil of rock gardens or planters, this succulent has rosettes ranging from ruby red to smoky grey-red and thrives with little care
Create your own succulent garden at home.
Explore the demo gardens at RightScapeNow.com/demo-garden.
To discover the many shapes, sizes and colors of succulents you can plant, visit RightScapeResources.com/search.php and click "Succulents."
If you replace all or part of your lawn with succulents, you might be eligible for a turf removal rebate. Learn more at RightScapeNow.com/rebates.
IRWD's Succulent Demonstration Garden, irrigated with recycled water, is adjacent to the parking area at 15600 Sand Canyon Ave., Irvine.
Rightscape
Right plan.
Right plants.
For plant ideas, designs & drought tolerant landscape information
More Info