Published: Sep 23, 2021 | 17:24 PM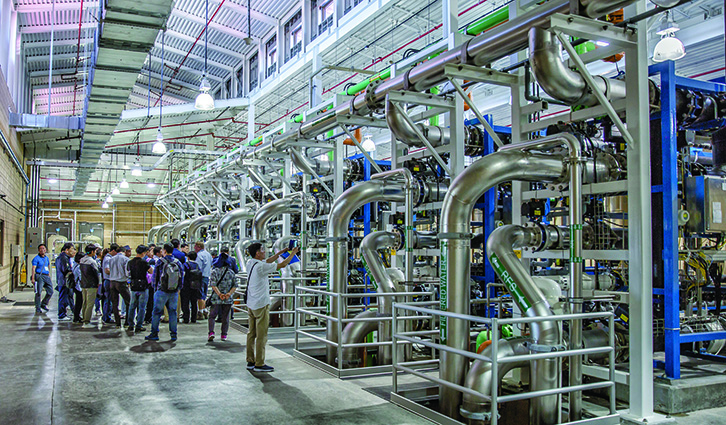 Innovation: Keeping supply ahead of demand
IRWD has been providing sustainable drinking water, recycled water and sewer services to our customers since the 1960s, expanding our facilities as we've grown with the communities we serve.
The Michelson Water Recycling Plant was constructed in 1967 and began delivering 2 million gallons of recycled water per day. Today, its capacity has grown 14 times over to 28 million gallons daily.
In 2001, to help supplement our recycled water system, IRWD increased use of recycled water with the Los Alisos Water Recycling Plant in Lake Forest.
In 2014, IRWD partnered with other agencies on the Baker Water Treatment Plant, a regional facility that treats up to 28.1 million gallons of drinking water per day—enough to serve 63,300 households.
Our latest accomplishment, completed this year, is IRWD's Biosolids and Energy Recovery Facility, which converts the solids from the sewage treatment process into fertilizer and fuel—closing the loop on the District's goals for sustainable resource recovery.
This is the latest in a series of articles commemorating the District's 60th anniversary. For more information, visit IRWD.com.