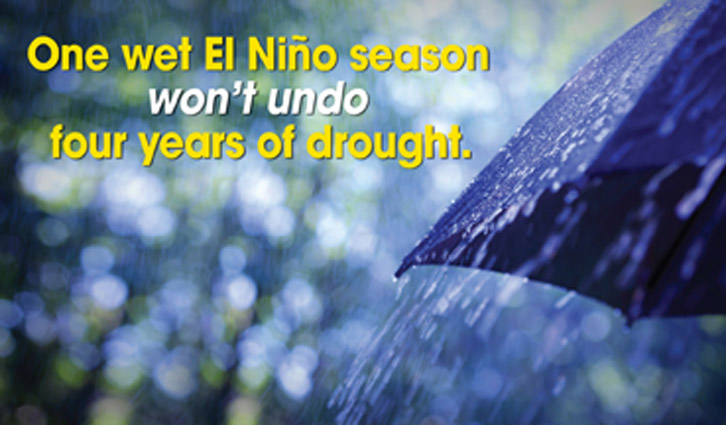 How to Save Water During El Nino
Weather experts are predicting a robust El Nino this winter, which can bring heavy rains. Even though we will have rain, it's still very important to conserve water, no matter what the weather.
Here are some things you can do to conserve during heavy rain events:
Turn off your sprinklers and let Mother Nature take over during cooler, wetter months. Turn off sprinklers ahead of, during and for two days after any rain storms.
Capture the rain water with rain barrels. Rebates of $75 per barrel are available (maximum of four).
Install a drought-tolerant landscape. Late fall and winter are optimal for planting. IRWD will pay $2 per square foot for customers to remove their grass.
Purchase a weather-based irrigation controller. These smart controllers automatically adjust your sprinkler run times to match changing climate conditions. Rebates of up to $80 per controller are available (for less than one acre of landscape).
Rebate information is available on our website.