Published: Mar 17, 2015 | 09:00 AM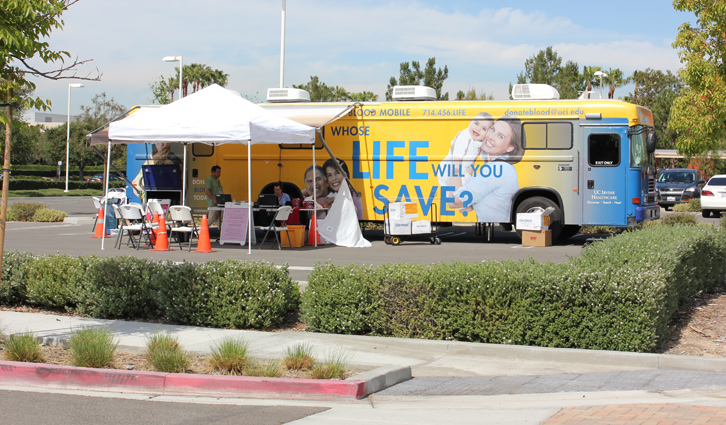 Help IRWD Save Lives at Spring 2015 Blood Drive
"Would you like a T-shirt, or a pint of Baskin Robbins Ice Cream?" will be the decision posed before those who participate in Irvine Ranch Water District's annual spring blood drive on Wednesday, March 25, from 10:00 a.m. to 3:00 p.m.
IRWD is partnering with the UC Irvine bloodmobile, which will be located in the parking lot adjacent to IRWD headquarters at 15600 Sand Canyon Avenue, Irvine. The public is invited to participate.
IRWD has held blood drives for more than 20 years. This drive will benefit Orange County's only Level I Trauma Center.
In order to donate, donors must:
Be 17 years of age or older and weigh more than 110 pounds
Have a valid photo ID (driver's license, passport, employee or student ID are acceptable)
Be in good health
Eat a healthy meal and drink plenty of fluids prior to donation
Finish all antibiotics prior to your donation and be symptom-free from any infection or illness
Have had no tattoos in the past 12 months
Have had no piercings within the last 12 months. Ear piercings with a gun are okay.
Not have traveled to an area where malaria is endemic in the past 12 months
All prospective donors will complete a donor history questionnaire and blood work each time they donate. Appointments will take approximately 45 minutes.
Potential donors may go to here to register. Appointments are available every 15 minutes.