Published: Aug 08, 2017 | 09:28 AM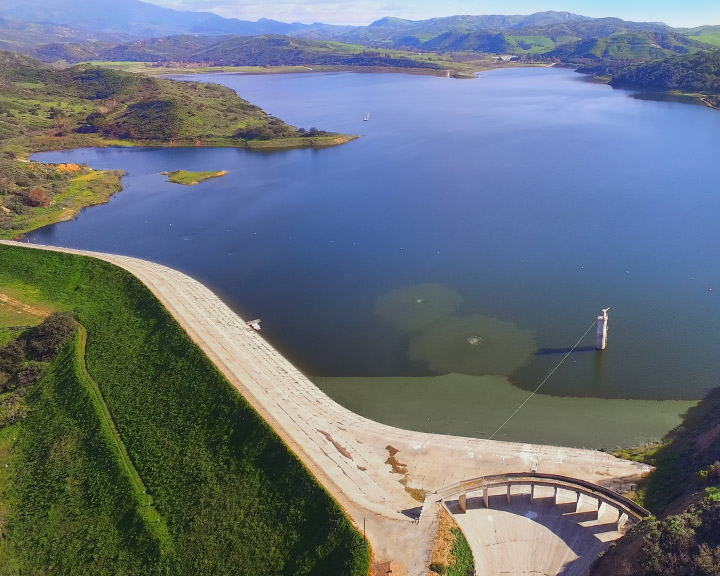 Dam Safety at IRWD and Serrano Water District
Santiago Creek Dam is jointly owned by the Irvine Ranch Water District and Serrano Water District. The districts have been jointly notified by the California Division of Safety of Dams (DSOD) that the Santiago Creek Dam has been added to a list of 93 dams statewide that will be required to conduct an extra spillway assessment in addition to the ongoing yearly inspection program.
The recently established DSOD Evaluation Program is an ongoing screening process of spillways and other appurtenances at dams starting with the largest dams throughout the state. The DSOD will work with dam owners to expedite the development of the required assessments and restore any known areas of deficiency. The water districts inspect the dam and spillway quarterly with a dam safety consultant and bi-annually with the DSOD. The DSOD required evaluation includes the assessment of:
The spillway's design and construction and geologic attributes while concurrently reviewing the dam owner's maintenance and inspection program
The spillway's historical performance
Any previous spillway repairs
A workplan to accomplish the spillway assessment was submitted to DSOD prior to the September 1, 2017 due date.  The assessment is on schedule to be completed by Spring 2018.
To learn more about dam inspection programs, please visit this page on our website.
updated: September 26, 2017