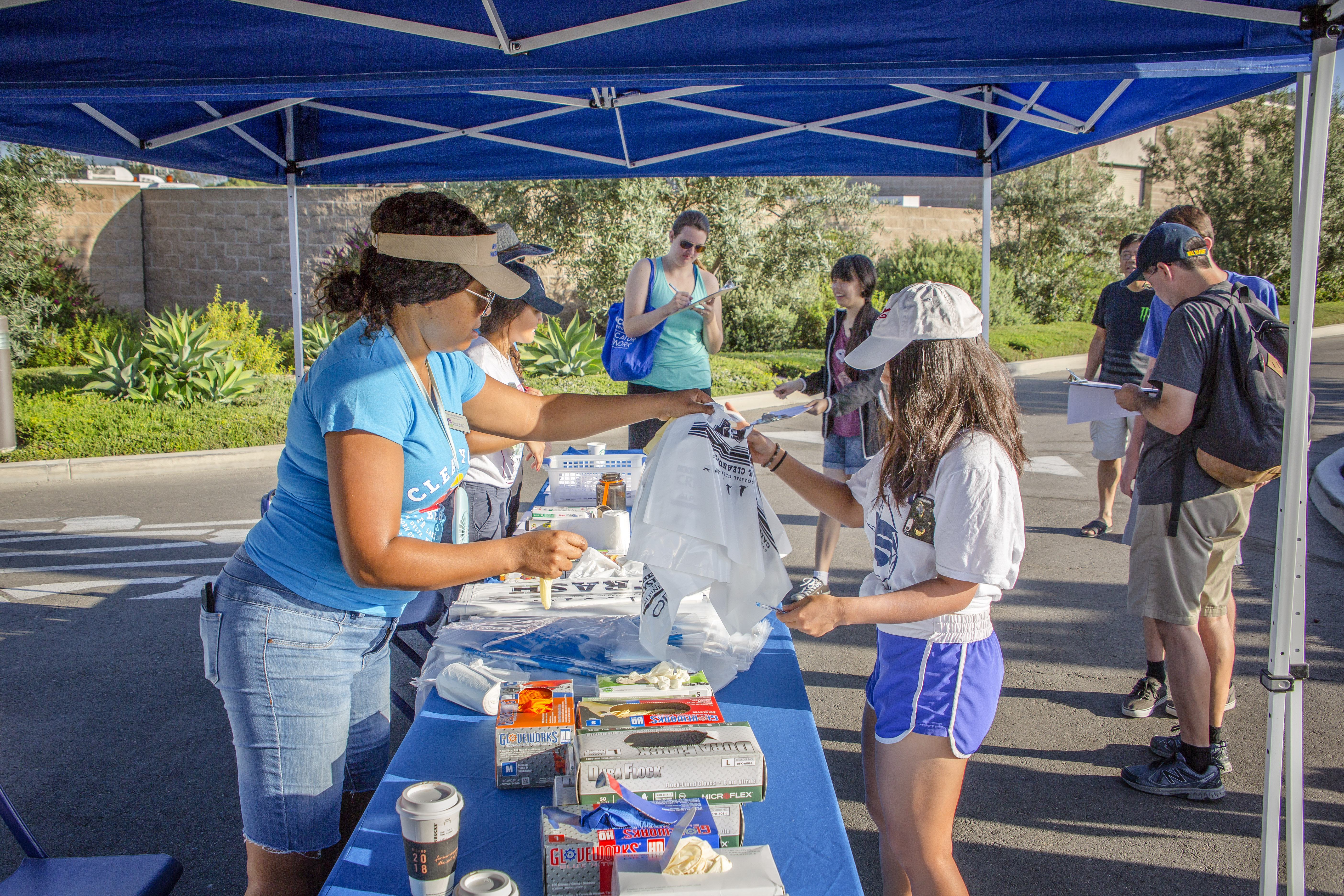 Celebrate Earth Day this month
Earth Day is Saturday, April 22. The national day was created in 1970 by Senator Gaylord Nelson to demonstrate support for environmental protection.
At IRWD, one of our Guiding Principles states: "We are dedicated to providing, conserving, and maximizing the efficient use and reuse of water and renewable resources to the benefit of our customers and to enhance the environment."
Being protective of the environment is important every day of the year, but for Earth Day, IRWD will participate in the following Orange County events in Irvine, Newport Beach and Lake Forest:
Celebrate Earth Day with the City of Irvine
When: April 15, 11 a.m.-2 p.m.
Where: Quail Hill Community Center, Irvine
More information: cityofirvine.org/earthday
Earth Day 2023 is April 22, and this year marks the 53rd anniversary of Celebrate Earth Day. Now is the time to preserve and protect our health, our families, and our livelihoods — and together, embody this year's Earth Day theme: Invest in Our Planet. Go to Quail Hill Community Center to enjoy guided hikes, a compost demo, interactive activities offered by the City of Irvine and partner agencies.
Earth Day at the Bay
When: April 22, 10 a.m.-4 p.m.
Where: Peter and Mary Muth Interpretive Center, Newport Beach
More information: newportbay.org/earth-day/
A free family-friendly day full of hands-on arts and crafts, educational activities, and science discovery. Enjoy live music as you explore Adventure Partners' booths, take a break for a tasty treat at one of the food trucks, and don't forget to complete the scavenger hunt for prizes and giveaways.
Earth Day in the Woods
When: April 22, 11 a.m.-1:30 p.m.
Where: 25041 Trailview Terrace, Lake Forest
More information: lf2.org/earth-day/
Scheduled events include tree planting, education seminar, and a presentation by the OC Bird of Prey Center. There will also be participant booths at which the relevant experts will be available to dispense valuable information and answer questions. The event will also include food trucks, face painting, volunteer opportunities, crafts, freebies, and more.
BONUS: At-home action items
The U.S. Environmental Protection Agency has a coloring page for this year's Earth Day that would make for a fun at-home activity: https://www.epa.gov/system/files/documents/2022-04/earthdaysheet_april2022-4.pdf
Browse earthday.org, where you can find myriad ways to celebrate Earth Day, including this 52-item list of activities you can do right now: https://www.earthday.org/earth-day-tips/
Make it a lesson! The EPA provides several resources for how to teach environmental issues to students from kindergarten through high school: https://www.epa.gov/students
Drop your water use by installing a WaterSense-labeled irrigation controller! You'll water smarter, and your water and sewer bill will thank you. Plus: IRWD's Residential Landscape Tune-up Program provides expert help and covers 50 percent of your repair expenses. Apply at https://www.irwd.com/save-water-money/landscape-irrigation-tuneup-program