Published: Dec 12, 2018 | 17:49 PM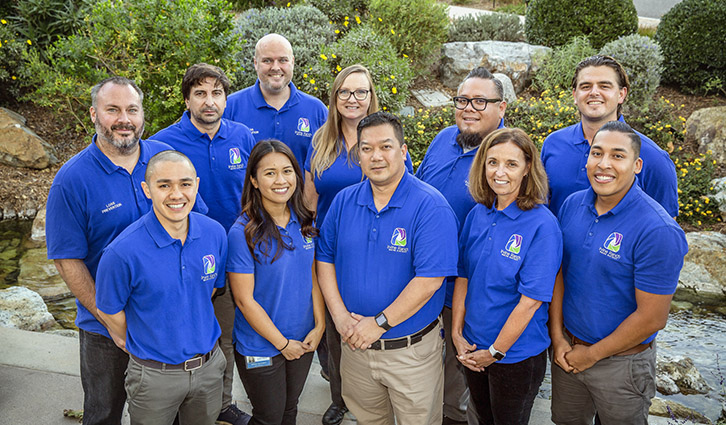 2019 Water Efficiency Challenge
The New Year is a time of renewal and reflection. For 2019, the IRWD Water Efficiency team encourages you to learn new ways to save. Here are a few of their ideas.
Amy McNulty, WE manager: Run an irrigation system check in your yard. Turn on all sprinkler stations to make sure the system is operating properly and that no irrigation lines or sprinklers are broken.
Melody Seesangrit, WE specialist: When shopping for toilets, showerheads, bathroom faucets, irrigation controllers, or spray sprinkler bodies, look for the WaterSense label. WaterSense-labeled products are backed by independent, third-party certification, and meet the Environmental Protection Agency's specifications for water efficiency and performance.
Luis Genis, WE specialist: Find the master shut-off valve for your home. Getting to it quickly will prevent damage and save water in an emergency.
Nola Hastings, WE supervisor: Go outside and get to know the plants in your garden so you can water them appropriately. In Southern California, about 50% of our water use is outdoors. Often we water too much.
Joey Baquerizo, WE specialist: Are your neighbors giving you the stink eye because your sprinklers are overspraying, watering the cement, or too old to be adjusted? Then change those old, inefficient sprinkler heads! You might qualify for a rebate. Check our list of rebate-eligible rotating spray nozzles, RightScapeNow.com/rebates/residential-rebates.
Michael Le, WE specialist: Collect a full load of laundry before washing your clothes. Save water and energy!
Allan Pascual, senior WE specialist: Find a car wash with a reclaimed-water system. (Some advertise on their signs, online, or in local papers.) Such car washes capture the final cycle of water, process it, treat it, and reuse it. A normal car wash requires about 50 gallons of fresh water, but a good reclaimedwater system can cut that to 10, with 40 gallons of reused water.