Published: Mar 21, 2016 | 13:38 PM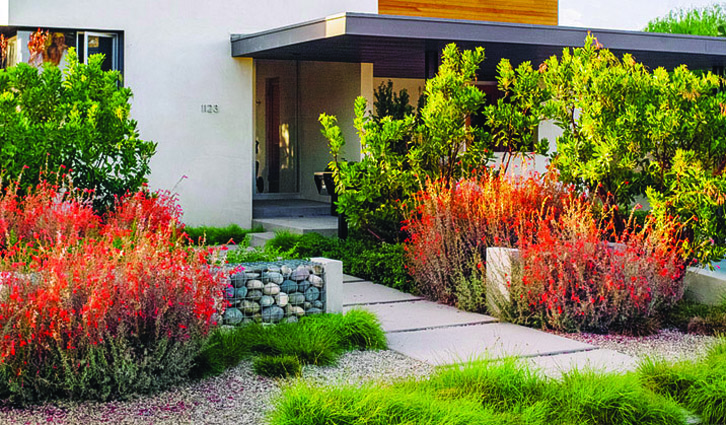 IRWD Customers Reduce Water Use 15 Percent; Per Capita Water Use Falls to All-Time Low
Over the last nine months IRWD customers have reduced their collective water usage by 15 percent, equating to 2.3 billion gallons of water savings. When combined with ongoing population growth in central Orange County, residential per capita water use in the IRWD service area was down to 53 gallons per day for the month of February, which is a new record low for the District.
Despite a February that was the warmest on record and that delivered much less rain than anticipated, IRWD customers continue to use less water than ever before, which is greatly needed in the midst of ongoing drought and restrictive statewide water use regulations. Emergency regulations were recently extended through October 2016 to help ensure water conservation continues in urban areas throughout the summer.
While IRWD's residential customers have significantly cut back in recent years, the District has observed decreased water consumption in each of its customer classes, which includes Multi-Family, Commercial, Irrigation, Industrial and Institutional. IRWD has historically offered a variety of water conservation programs and resources aimed at helping customers of all types and sizes use less water.
Total per capita water use in the District over the past 12-month period was approximately 125 gallons per day, another all-time low. This compares with 12-month daily per capita water use rates of 150 gallons or more in recent years. In February 2016 alone, total per capita water use was 104 gallons per day.
As part of its ongoing commitment to provide customers with simple and cost-effective means of saving water, IRWD created a new website dedicated to its many water use efficiency programs. RightScapeNow.Com offers a wealth of information, including rebates, landscape design, events & classes and much, much more.
With Spring around the corner, customers are encouraged to consider the following actions for helping reduce their water use during the warmer months:
Color Your World with a Drought Friendly Landscape – Discover program options and available rebates at the IRWD Turf Removal Center.
Attend our FREE landscape design and other Rightscape workshops. Details at RightScapeNow.com/events.
Purchase drought friendly plants at an upcoming Home Depot Garden Sale Event. Next event is scheduled for March 19th at 8 AM at 6200 Irvine Blvd in Irvine.
Perform your own home water check-up. Learn more at the IRWD Online Training Center.