Twenty-One Years of Water Festival Fun and Learning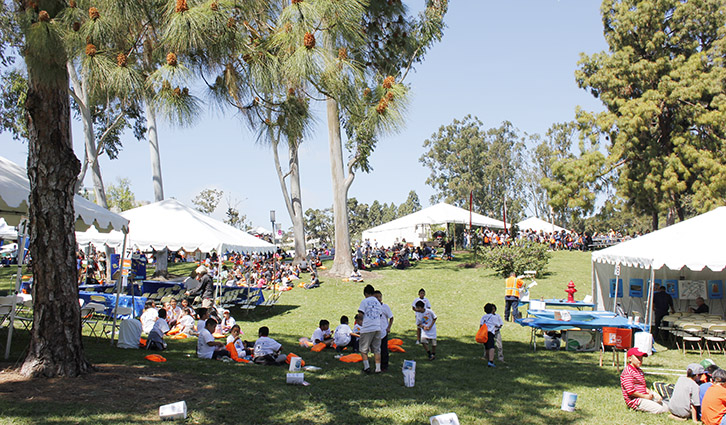 Over two days in March, more than 7,500 third through fifth grade students, accompanied by 700 teachers and chaperones, converged on Aldrich Park at UC Irvine to learn about all aspects of water in a fun and exciting atmosphere. The annual Children's Water Education Festival is the culmination many months of bringing together water agencies, cities and schools from all over Orange County.
The Festival is hosted by the Orange County Water District to educate students about local water issues and helps them understand how they can protect water supplies and the environment.

Students learned about the local groundwater basin, the aquifers, what they can do to prevent water pollution and conserve water, even after drought conditions have been eased.
A total of 881 students from the IRWD service area attended the two-day event held March 29-30. This was the fifth year the event was held at Aldrich Park and organizers agree this venue provides a back-to-nature feeling. This is also an opportunity for the students to visit a university campus.
IRWD has participated in the event since its inception 21 years ago. More than 400 students were able to "Get the Groundwater Picture" at the IRWD activity.

The festival has hosted more than 115,000 students countywide over its 21 years of existence.
For more information on IRWD educational programs, please visit our website.