Sewer Savvy Caspian Restaurant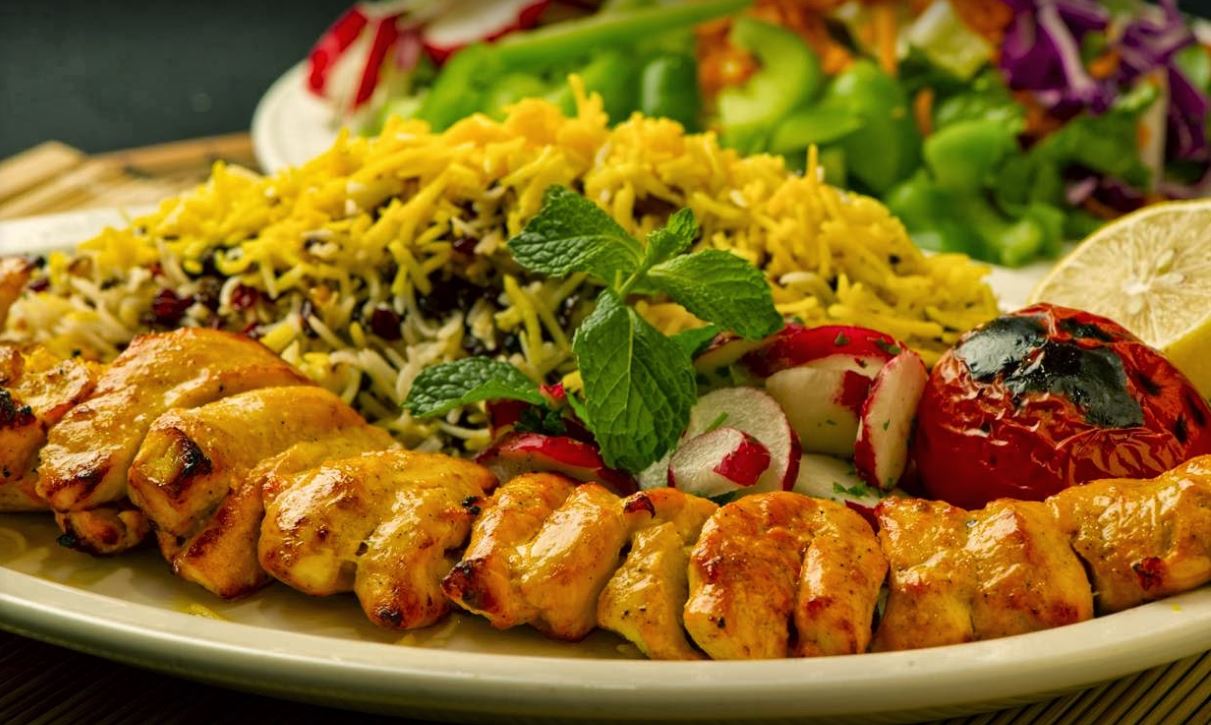 The Caspian Restaurant in Irvine, well-known for its sumptuous buffets, homemade soups and classic Mediterranean and Persian cuisine, received a Sewer Savvy award for demonstrating exceptional sewer maintenance practices within Irvine Ranch Water District's service area.
Since 1982, the restaurant has been serving up recipes handed down from family in Iran. Nightly belly-dancing and other entertainment provides another distinguishing element to the business, located at 14100 Culver Drive.
These best management practices include maintaining and monitoring records related to drains, grease receptors and kitchen/FSE guidelines. Keeping a log of common grease receptor cleanouts, and educating employees about the proper disposal of fats, oils and grease in the kitchen.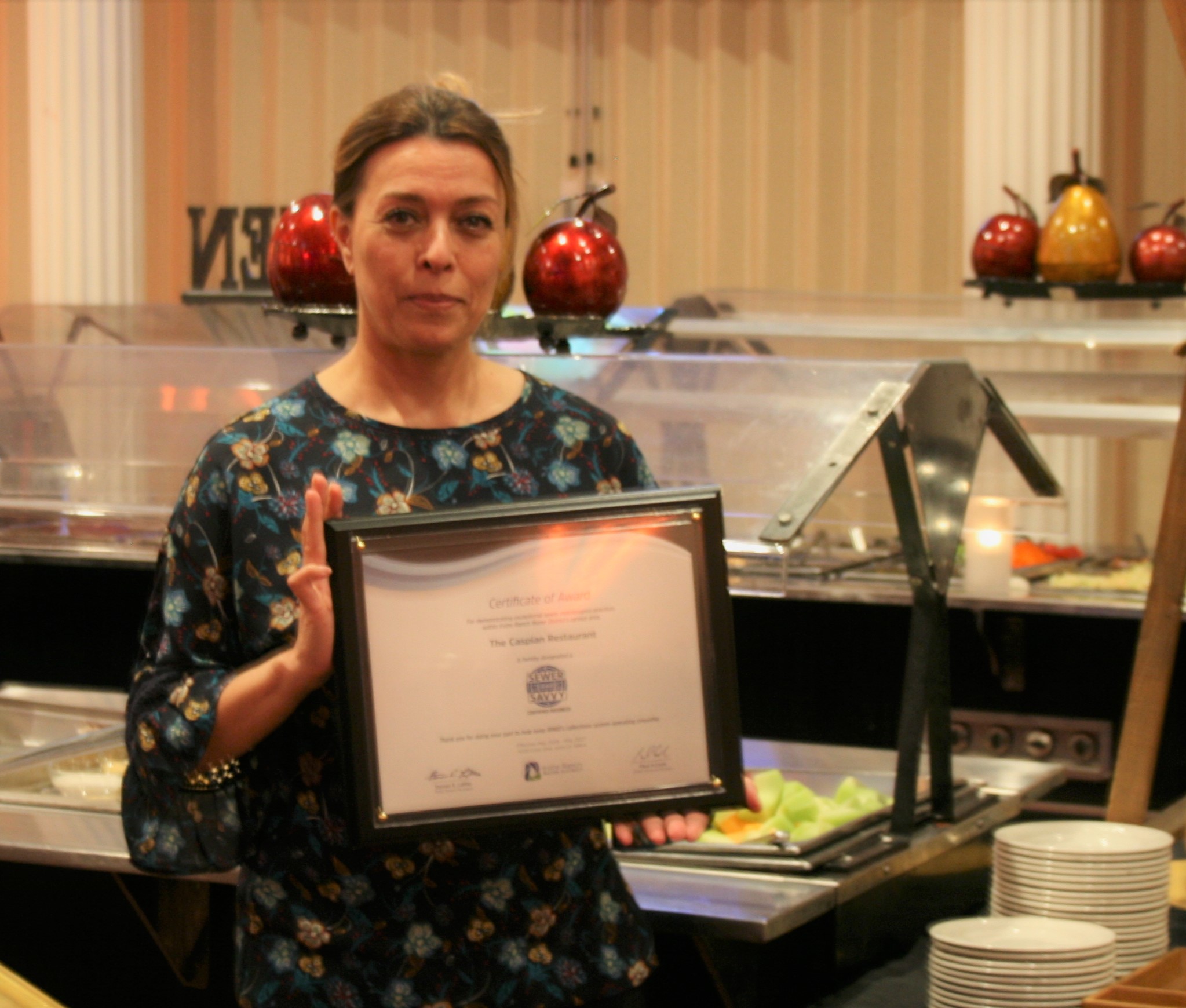 (Photo: Manager Nahid Sadeghi poses with the award.)