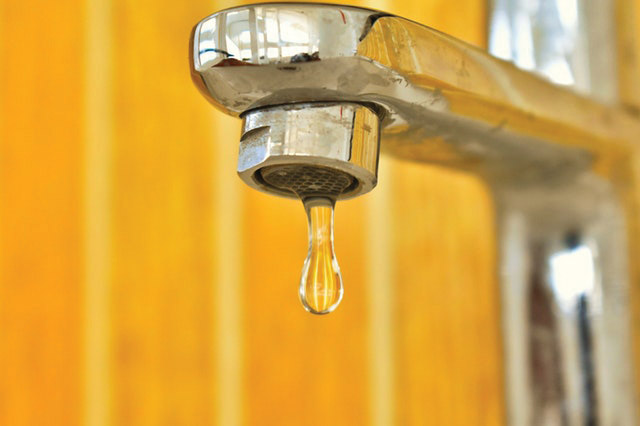 Fix Leaks, Win $100
Fix a Leak Week is March 16–22. So celebrate all month (and save water!) by entering IRWD's Fix a Leak Contest. It's simple: Just visit IRWD.com/fixaleak, check out our training portal, and submit photos of yourself checking for leaks around your home. For each photo you submit, you'll receive an entry to win a $100 gift card to The Home Depot. Winner must be in the IRWD service area. Entry deadline is March 31.
Use this checklist to be a Fix a Leak Contest detective:
Check for toilet flapper leaks by dropping

food coloring or dye tablets into your toilet

tank.
If the color leaks into the bowl after 20–30 minutes, you need a new flapper.


Check for broken sprinklers or overspray in

your yard.
Fix and adjust your sprinklers if you find these problems.


Check your sprinkler controller to ensure it

has been adjusted for seasonal low-water

use.
See WateringGuide.com for spray and

drip schedules.
You can also visit your Water Insight Portal at IRWD.waterinsight.com for tips and videos on how to check your home for leaks. (On your Water Insight home page, under "I Want To," select "Check if I have a leak" for step-by-step guidance.)
Additional places you can find leaks: hose bibs, bathtub/shower diverters, irrigation valves, hot water tanks, faucets, pools, showerheads.
Learn more. Fix a Leak Week is sponsored in conjunction with the U.S. Environmental Protection Agency WaterSense Program. For full contest details, visit IRWD.com/fixaleak.