Energy Storage Project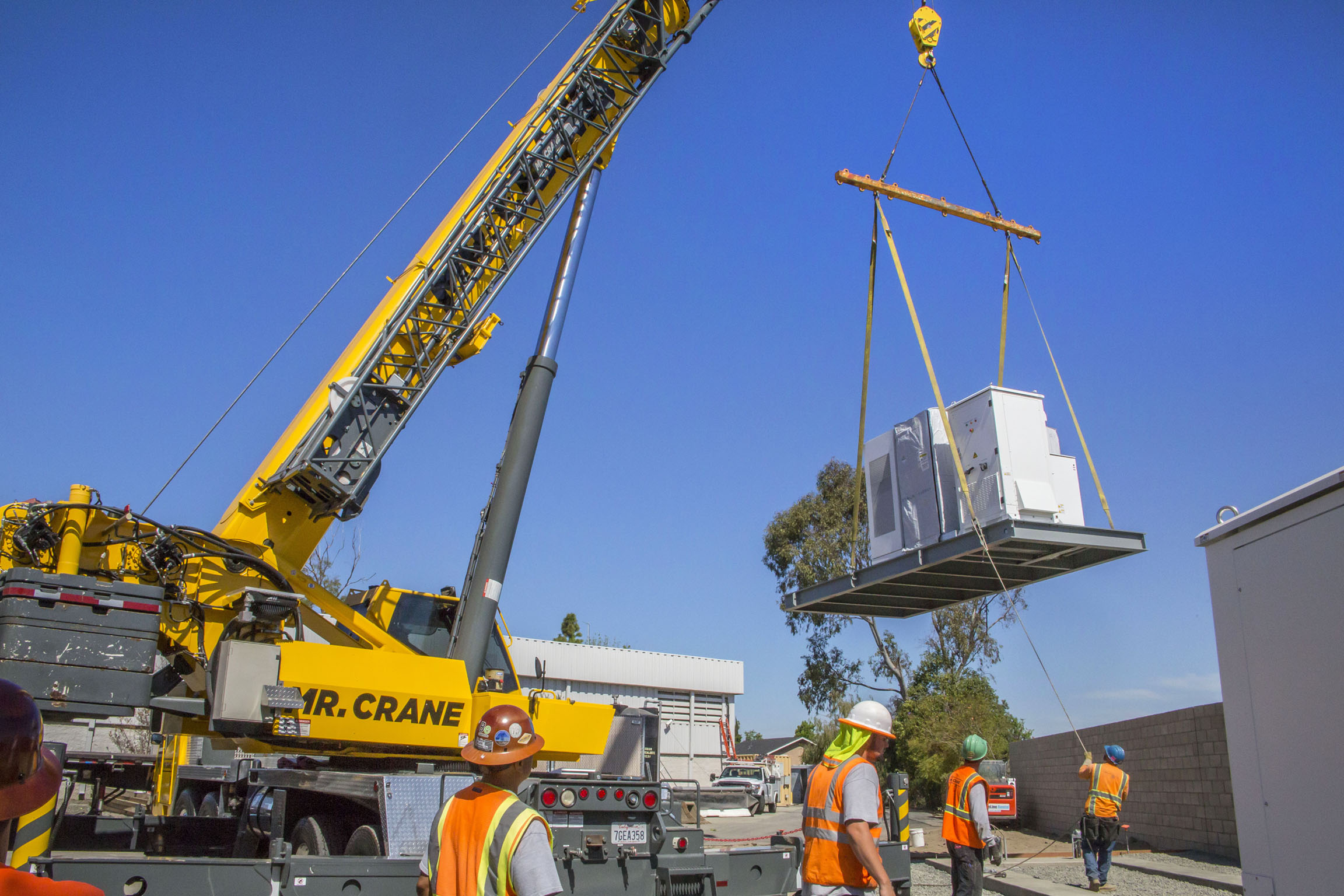 Irvine Ranch Water District is working with Advanced Microgrid Solutions to install the nation's largest network of energy storage systems ever installed at a public water agency. This award-winning project enables the district to store energy, making it available when demand for power from the grid is at peak levels and the cost for electricity is higher. Drawing from these stored energy sources saves the district more than $500,000 a year in energy costs and helps to ease the overall burden on the grid when demand is high.
The pumping, treatment and distribution of water accounts for nearly 20 percent of the total electricity consumed in California, according to the California Energy Commission. IRWD's Energy Storage Project helps to ease peak energy demands, decrease energy costs for the district and reduce its overall carbon footprint.
The 6.5 MW/35.7 MWh network will use Tesla batteries installed at 6 of IRWD's largest and most energy-intensive facilities: two water recycling plants, three water treatment plants and six high-energy pumping stations. These energy storage systems will be linked together as a network, providing real-time tracking and operational flexibility in responding to Southern California Edison requests for demand reduction.
IRWD is a national leader in sustainability and energy efficiency. In 2015, the district commissioned a groundbreaking study to examine the average amount of energy needed to transport, treat and deliver water to customers on a per unit basis (kWh/AF). Each facility – a pump station or treatment plant, for example – has its own "energy intensity." The study provides IRWD with a complete view of its water-related energy use and will be paired with the energy storage systems to better evaluate and reduce the district's energy consumption and costs. This is the first instance of a public water agency actively commissioning such research.