Zone 1 Reservoir Project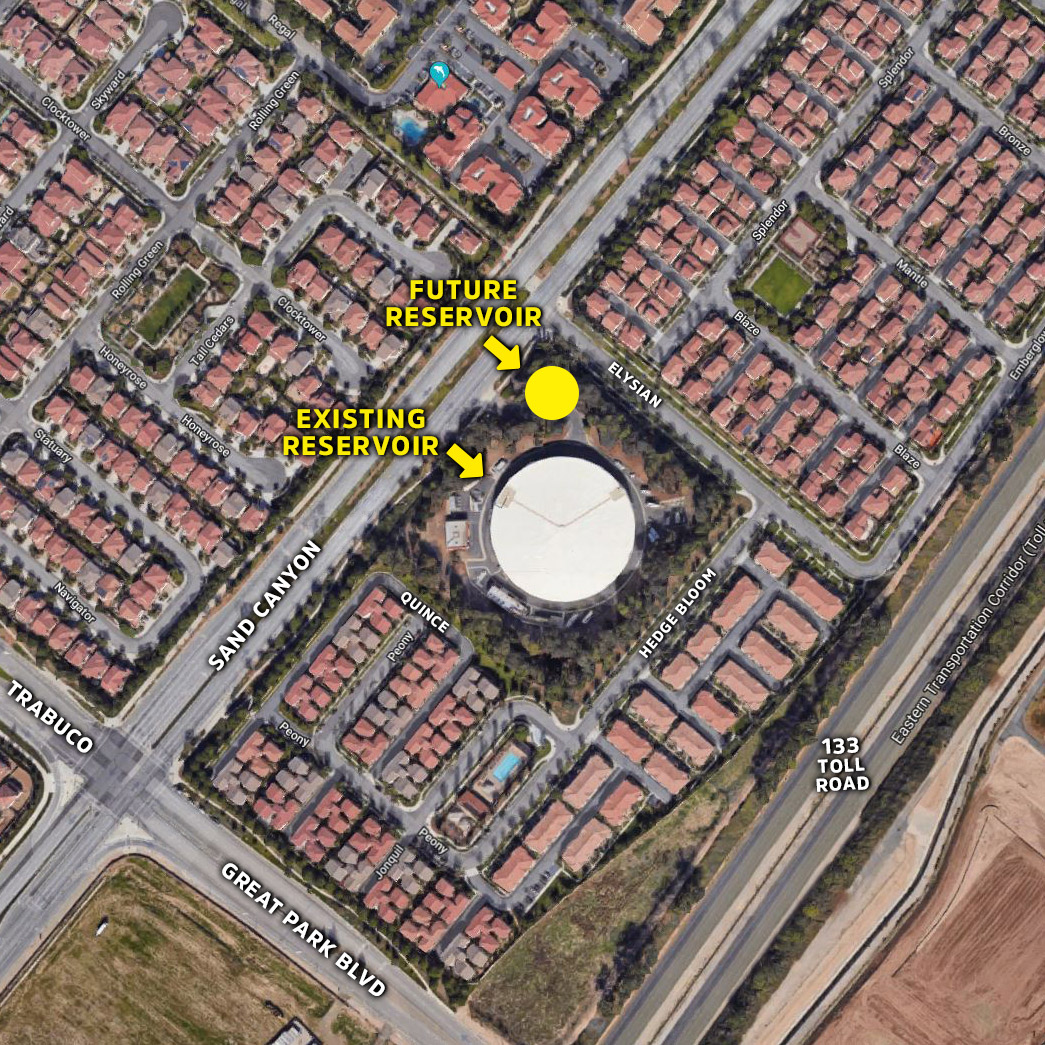 Irvine Ranch Water District is installing a second, smaller reservoir at Sand Canyon Avenue and Elysian to increase water storage capacity and create a necessary backup supply of drinking water that will ensure uninterrupted service to Irvine residents. The site is owned and operated by IRWD and contains several drinking-water-related facilities, including a large reservoir.
The project has been designed to maintain the visual character of the neighborhood and to minimize the visual impact of the new reservoir. A graded slope, extensive landscaping and other features have been incorporated into the design to help screen the new reservoir from view. Construction began in late September, 2018, and will take approximately 18 months to complete.
Work hours: 8 a.m. to 5 p.m. Monday through Friday.
Contact information: For questions or comments, please email info@irwd.com or call 949-453-5500. During non-business hours, please call 949-453-5300 (24 hours).
Project Updates

+
Week of Sept. 7, 2020
Most work associated with the project has been completed, with new 24-inch box trees planted and site fencing scheduled to be installed in the coming weeks. Slurry seal around the reservoir is scheduled for early October.
Week of May 11, 2020
Construction and testing of the 3.7-million-gallon tank has been completed, and the tank has been placed into service. Remaining work includes exterior coating of the tank, site grading, installation of drainage systems and planting of trees and other landscaping.
Week of March 2, 2020
Installation of two bottom drains is nearing completion, and work on the overflow pipeline, tank roof access stairs and overflow and drain inspection vaults is ongoing. Final paving and striping of Sand Canyon Avenue will take place next month, following successful hydrostatic testing of the inlet/outlet pipeline.
Week of Feb. 17, 2020
Road work has been completed. Work continues onsite to install pipeline from the tank connection to the vault.
Week of Jan. 13, 2020
Pipeline work in the road at Sand Canyon Avenue is nearly completed, with paving expected to take place in various stages into mid-February.
Week of Dec. 9, 2019
All major structural work on the tank has been completed. The final concrete pouring for pipe supports and curbing will occur this week, while construction of pipelines located in Sand Canyon Road is expected to continue through the end of the year.
Week of Nov. 18, 2019
The final layer of shotcrete was applied to the tank this week, and work is continuing on the valve and pipeline work. Roadwork is expected to last until the end of the year.
Week of Oct. 28, 2019
Tank wrapping began this week and will continue for another couple of weeks. Vault and road work are continuing through Thanksgiving.
Week of Oct. 21, 2019
A concrete pour is scheduled for this week to prepare the site for the tank wrapping tentatively set for the end of October. Pipeline work in Sand Canyon Avenue is anticipated to last for the next two months.
Week of Oct. 7, 2019
The tank is scheduled to undergo an abrasive blast this week in preparation of wrapping the tank next week.
Week of Sept. 23, 2019
Roadwork is expected to begin in early October for the construction of the inlet/outlet and overflow drain pipelines. This is expected to take about one month.
Week of Sept. 9, 2019
The contractor has completed the final concrete pour for the roof of the tank, and is preparing for the prestressed wire wrapping of the tank. At the same time, a second crew will begin construction of the 36-inch inlet/outlet and 36-inch overflow drain pipelines in Sand Canyon Avenue.
Week of Aug. 5, 2019
Work on the overflow pipeline has been completed, and formwork for the roof deck is being placed this week.
Week of July 22, 2019
Work has been completed on the reservoir walls and columns, and construction is now focused on the overflow pipeline and formwork for the roof deck.
Week of June 10, 2019
Work pouring the reservoir walls continues with 10 separate sections being framed and poured separately. To date, four sections have been placed and the fifth should be completed this week. The wall sections should be completed in July, after which forming of the roof deck will begin
Week of April 8, 2019:
Rebar work is being completed, and a concrete pour is scheduled for April 22. This will entail approximately 50 truck deliveries at a rate of six per hour. Construction start time on this day will begin at 7 a.m. to accommodate the workload.
Week of March 25, 2019:
Rebar will be delivered beginning next week and installed over the proceeding two weeks.
Week of March 4, 2019:
Pipeline work is winding down, and forms are being laid for the tank footing. Rebar installation will follow in the weeks to come.
Week of Jan. 14, 2019:
Work continues on the inlet and outlet pipeline installation located underneath the tank.
Week of Jan. 7, 2019:
Inlet and outlet pipeline will be installed this week.
Week of Dec. 31, 2018:
Soils compaction of the reservoir footprint has been completed, and all associated structural fill material is scheduled to be in place by the end of this week.
Week of Dec. 17, 2018:
Trucks will be hauling dirt off the site this week. The shoring system has been installed, and excavation for the tank foundation was completed.
Week of Dec. 3, 2018:
Grading activities, over-excavation and backfill will require a lot of truck activity at the site into January. Pipeline installation will begin toward the end of December or early January.
Week of Nov. 19, 2018:
Grading is continuing on site and work will begin soon on over-excavation and compaction of the tank subgrade. A permanent construction fence will be installed along Sand Canyon Avenue by the end of next week.
Week of Nov. 12, 2018:
Shoring has been installed and over-excavation of the tank footprint is underway.
Week of Nov. 5, 2018:
Grading will begin this week, with trucks hauling dirt from the site over the next couple of weeks.
Week of Oct. 29, 2018:
Clearing and grubbing has been completed and the owner of an onsite cellular facility is installing new conduit to power its operations during construction.
Week of Oct. 8, 2018
All necessary landsaping has been cleared for construction, and several trees were boxed up for use at other locations. Replacement trees have been identified that are taller and denser than those that were originally on site. They will be planted once the project is completed. Construction fencing was installed this week.
Week of Sept. 10, 2018
Crews began setup on site this week. Clearing work will follow, with healthy, mature trees being boxed up for storage or replanting.
Week of Aug. 12, 2018:
Some tree removal is expected to begin in September, with construction mobilization to follow.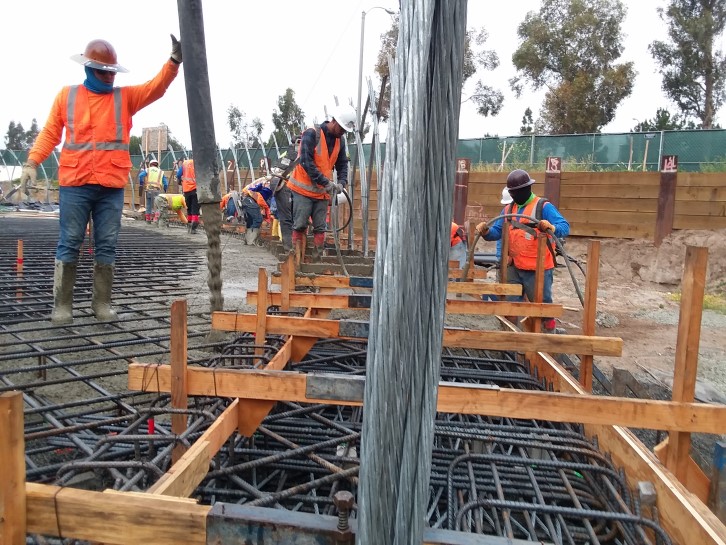 Construction crews pour concrete for the base of the reservoir.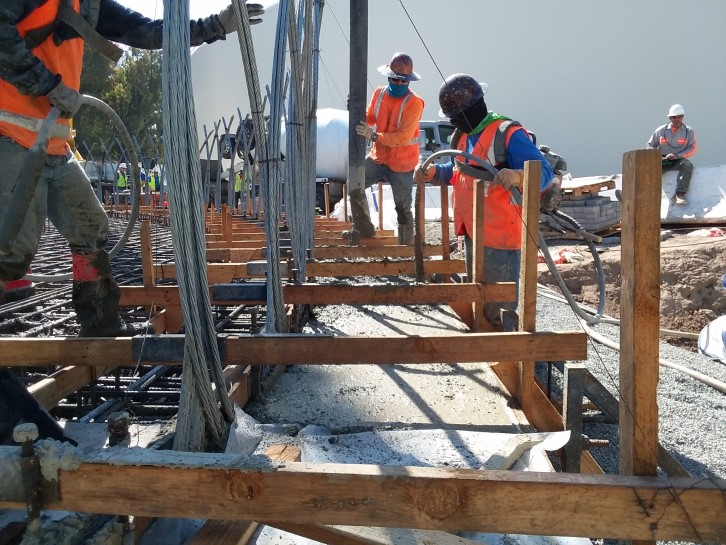 The concrete must meet specific grades to ensure durability.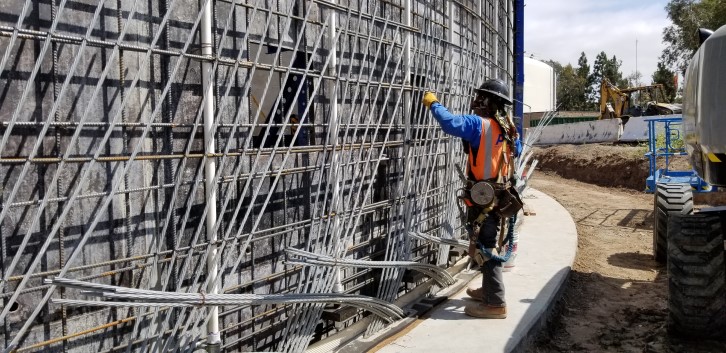 A complex network of rebar and supports is incorporated into the project.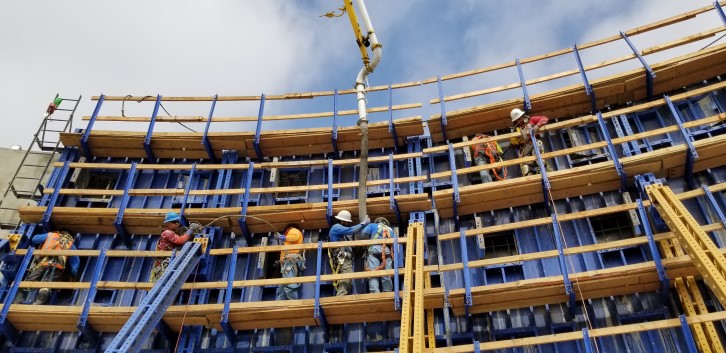 Workers pour concrete into a wall mold for the reservoir.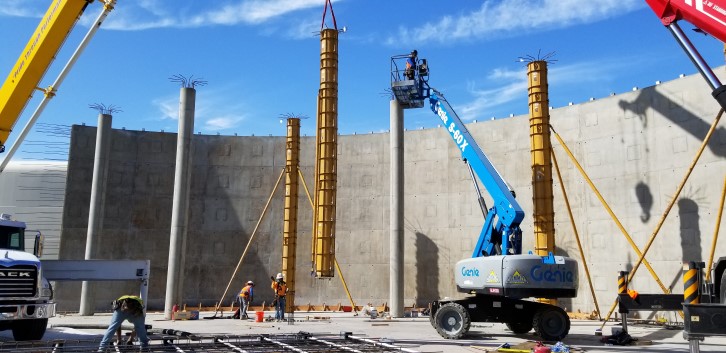 A look at construction from inside the tank reservoir.
Click on the video above for a computer-generated illustration of the project as viewed from adjacent streets.
Rightscape
Right plan.
Right plants.
For plant ideas, designs & drought tolerant landscape information
More Info