Baker, Serrano Summit, Civic Center
Construction at the Baker Water Treatment Plant has been completed.
IRWD has begun a new project to install 2,360 solar modules on top of the underground reservoirs, with the goal of producing 1.1 megawatts of power. That work is expected to be completed in November 2019.
Meanwhile, other construction projects by entities other than IRWD are in progress. The map below identifies projects planned or underway just east of the plant.
Lennar parcels

: In the areas bordered in yellow, the Serrano Summit housing development is under construction by Lennar Homes of California. Please contact Lennar Homes of California Project Manager Vivian Extale at 949-349-8000.
City of Lake Forest

: For information on plans for a new civic center and city hall in the area bordered in green, please contact the City of Lake Forest at 949-461-3400.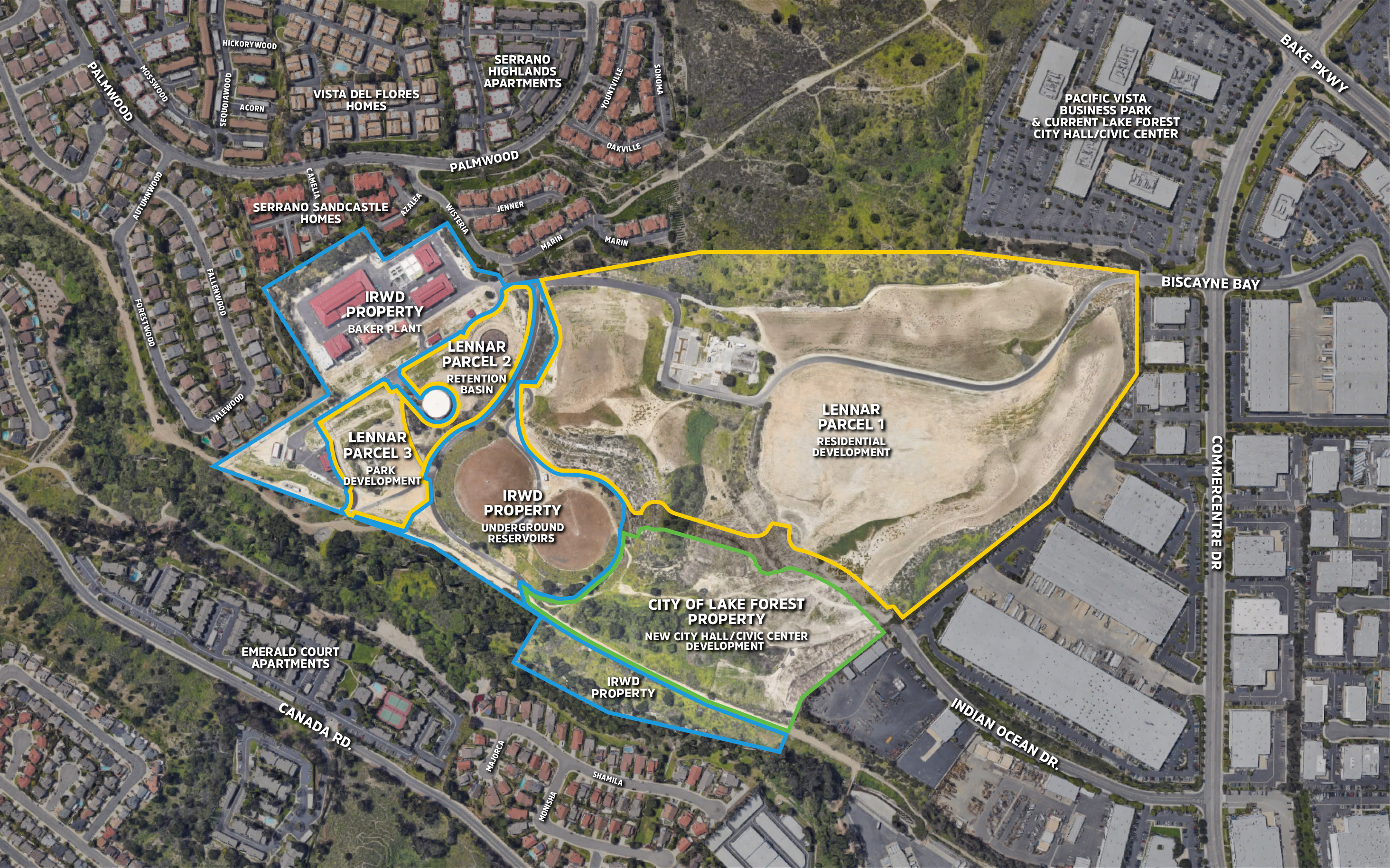 Rightscape
Right plan.
Right plants.
For plant ideas, designs & drought tolerant landscape information
More Info