Special Districts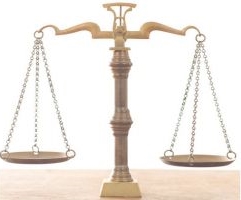 We get a lot of questions about who we are... Are we part of the city of Irvine? Are we part of the County of Orange? Are we a private company? Just exactly who ARE we?
IRWD is a special district. Special districts are one of the most basic forms of local government, created by the people within the district to provide a specialized service. Some examples of special districts are water districts, sewer districts, library districts, school districts, cemetery districts, parks districts or vector control districts. The oldest special district in California is the Turlock Irrigation District, formed in 1887 and still in existence today.
Special districts have very precisely defined responsibilities which minimize their overhead and provide a value-added service to the people they serve. Because they are localized, special districts tend to be very responsive and accountable to the voters. They are a very efficient form of government.
Special districts may be dependent (part of a city or county government) or independent (governed by its own publicly elected board of directors). Special districts are further divided into enterprise special districts(fees are billed or assessed, with the amount linked to what each customer uses) and non enterprise special districts (dependent on tax dollars). IRWD is an independent, enterprise special district.
For more information about special districts in California, please visit the California Special Districts Association or go to Districts Make the Difference. To learn more about special districts in Orange county, please visit the Orange County Local Agency Formation Commission.
Want to learn more about IRWD and what we do? Sign up for a Community Tour (we host tours 4-5 times per year).