Don't waste a good thing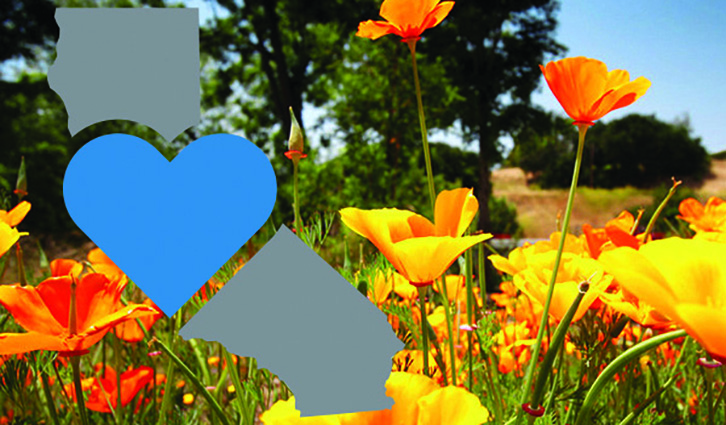 With nearly 90% of the state in the grips of extreme and worsening drought, and Southern California now included in the State's drought emergency, it is critical that we all work together to ensure that California has the water it needs today and into the future.
Irvine Ranch Water District is in good shape, but water reliability is precariously uncertain in other regions of the state. No one knows how much rain and snow will fall this winter, and we need to be prepared for the worst.
That's why the governor has requested statewide 15% voluntary reductions, and why we are asking our customers to do their part by making every drop count.
Irvine Ranch Water District is well-positioned to weather these dry times, thanks to the ongoing care of our customers to save water, and their support of the development of innovative water resources that make our community resilient against drought.
We've done well. But we can still do more, given the dire situation affecting other parts of the state.
Our yards are the largest source of local water waste, and that's where even a few simple changes can have the biggest impact on your water savings. Listed below are some changes you can make for significant savings, and rebates that can help. Visit RightScape.com for more tips and garden inspiration.
Water efficient landscaping: Our yards are the largest source of water waste in Southern California. Choose water-wise plants to save up to 87 gallons every time you water. Right now, you can get a rebate of up to $4 per square foot for turf removal.
Adjust watering times: Your plants may not need as much water as you think, particularly in fall and winter. IRWD's helpful watering schedule can guide you through every season.
Check for leaks: Broken sprinklers, line breaks and stuck valves waste significant amounts of water. Check them monthly.
Upgrade irrigation equipment: Water-efficient rotating nozzles and pressure regulating spray bodies save up to 5 gallons per head.
Looking for more ideas? Check out IRWD's water efficiency workshops and DIY videos.
Got questions? Senior Water Efficiency Specialist Juan Garcia offers advice in his ongoing Ask Juan column. Contact him at AskJuan@IRWD.com for help.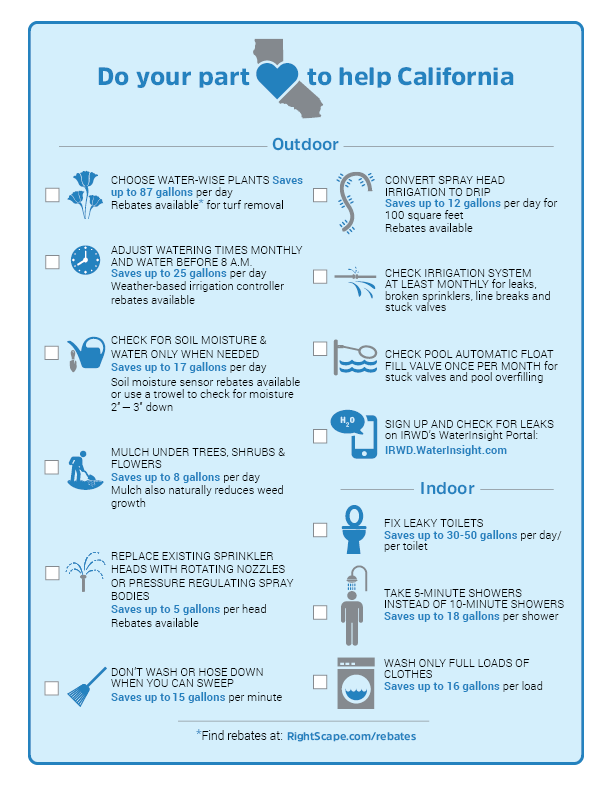 Rightscape
Right plan.
Right plants.
For plant ideas, designs & drought tolerant landscape information
More Info